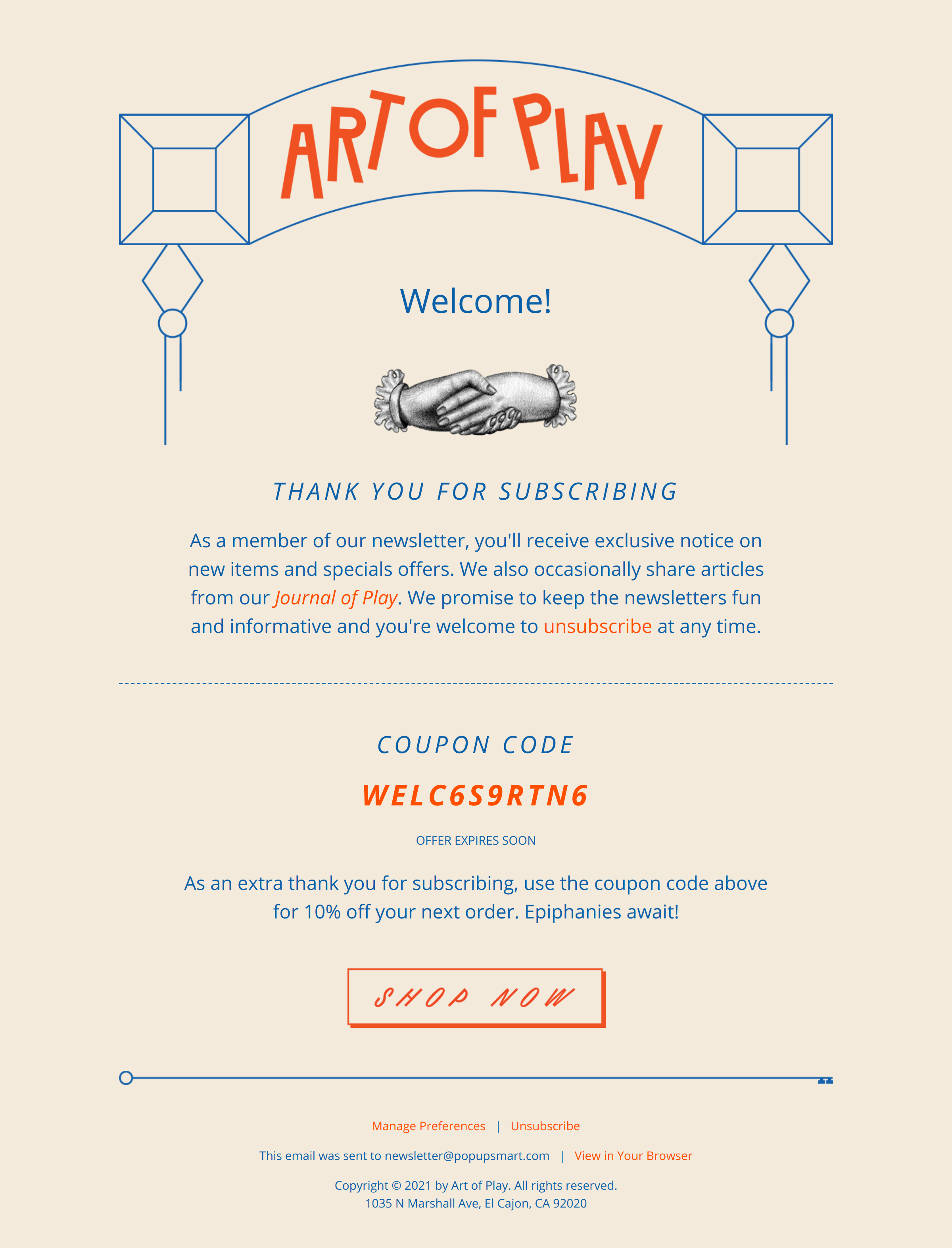 Newsletter Subject
Welcome! Here's 10% off for subscribing.
Art of Play Newsletter Content
THANK YOU FOR SUBSCRIBING
As a member of our newsletter, you'll receive exclusive notice on new items and specials offers. We also occasionally share articles from our Journal of Play. We promise to keep the newsletters fun and informative and you're welcome to unsubscribe at any time.
COUPON CODE
WELC6S9RTN6
OFFER EXPIRES SOON
As an extra thank you for subscribing, use the coupon code above for 10% off your next order. Epiphanies await!
SHOP NOW