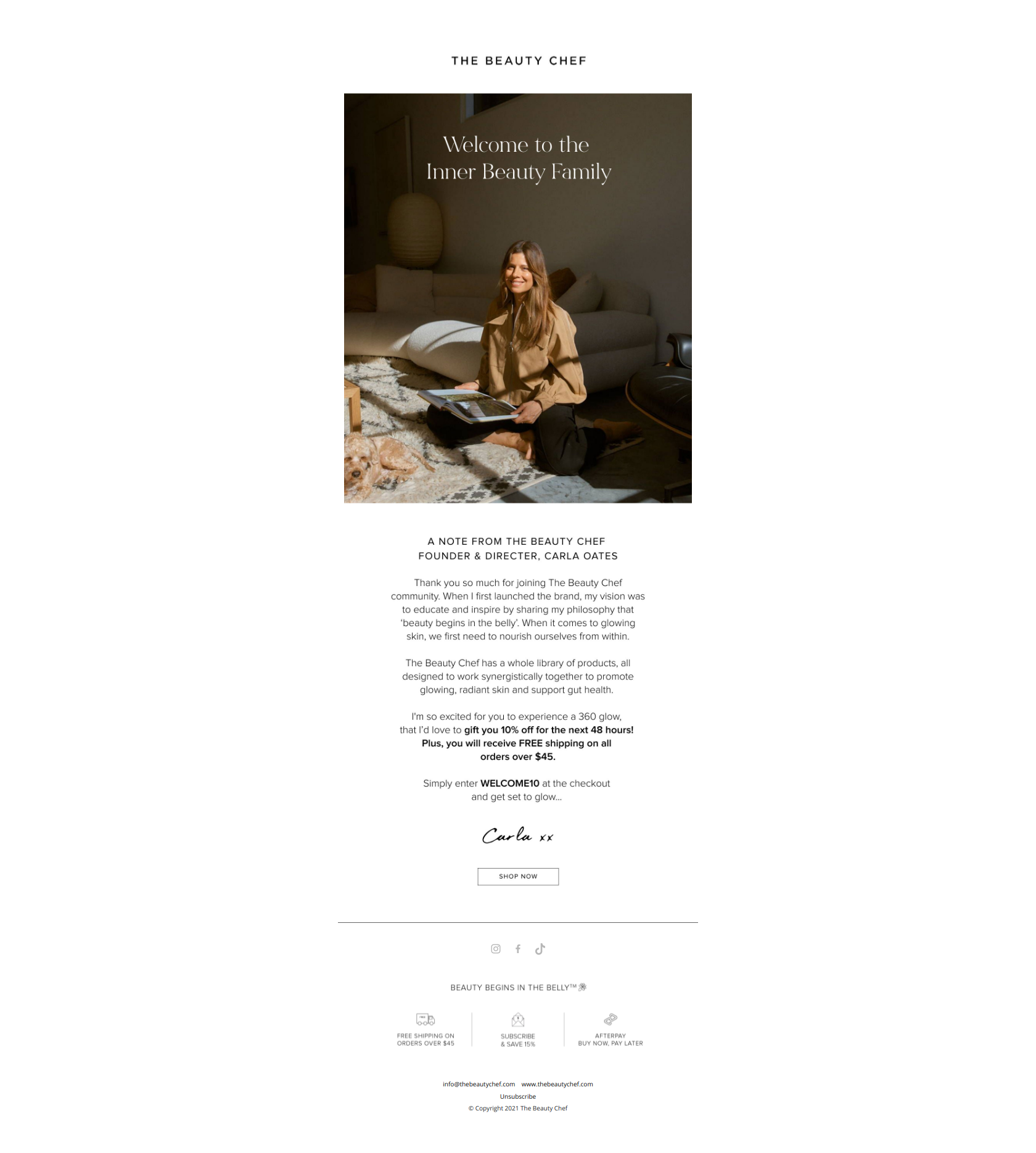 Newsletter Subject
Welcome to the Inner Beauty Family
The Beauty Chef Newsletter Content
A NOTE FROM THE BEAUTY CHEF FOUNDER & DIRECTER, CARLA OATES
Thank you so much for joining The Beauty Chef community. When I first launched the brand, my vision was to educate and inspire by sharing my philosophy that 'beauty begins in the belly' When it comes to glowing skin. We first need to nourish ourselves from within.
The Beauty Chef has a whole library of products. All designed to work synergistically together to promote glowing, radiant skin and support gut health.
I'm so excited for you to experience a 360 glow, that I'd love to gift you 10% off for the next 48 hours!
Plus, you will receive FREE shipping on all orders over $45.
Simply enter WELCOME10 at the checkout and get set to glow.
Carla xx
[SHOP NOW]