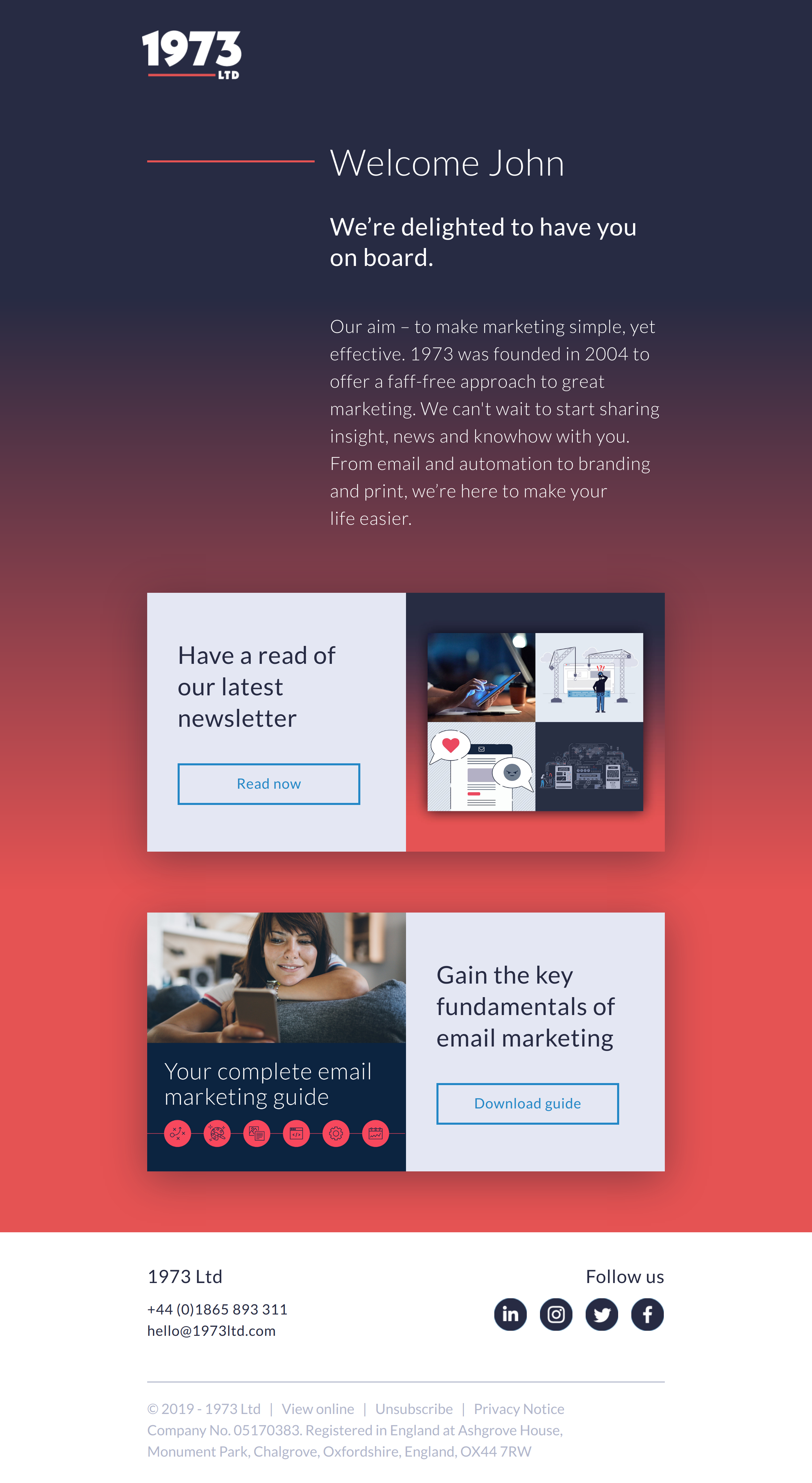 Newsletter Subject
So glad you've joined us!
1973 Ltd Newsletter Content
Welcome John
We're delighted to have you on board.
Our aim – to make marketing simple, yet effective. 1973 was founded in 2004 to offer a faff-free approach to great marketing. We can't wait to start sharing insight, news and knowhow with you. From email and automation to branding and print, we're here to make your life easier.