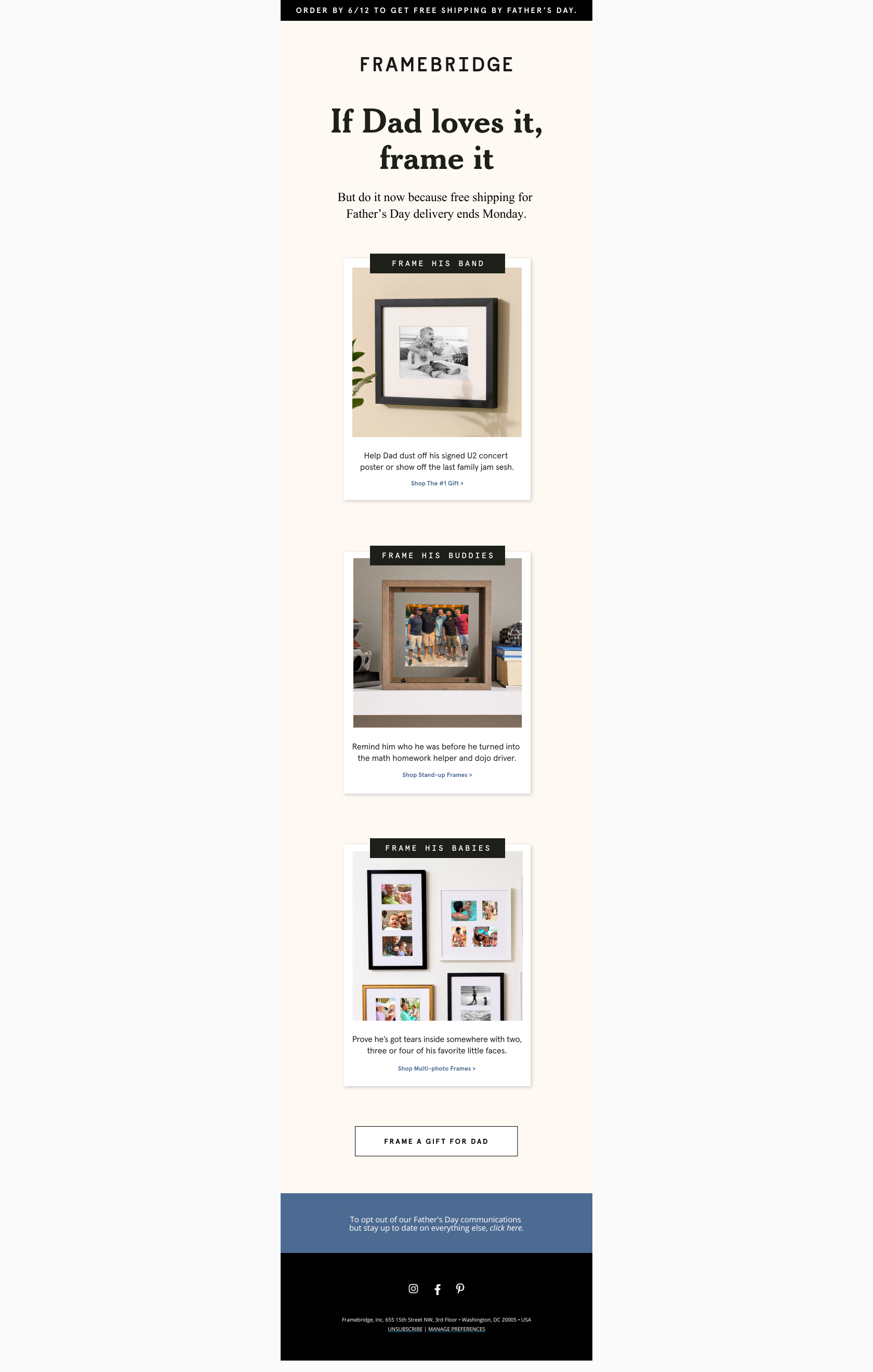 Newsletter Subject
This one's for Dad
Framebridge Newsletter Content
🖼️ In this charming email, Framebridge has curated a collection of thoughtful gifts and customized frames that will surely warm your father's heart with love and gratitude.
🖼️  The email content artfully describes the captivating variety of options available to express your appreciation for Dad.
🖼️ The email showcases a range of beautifully designed frames that can showcase cherished memories and capture special moments spent with your father.
🖼️ These frames, expertly crafted by Framebridge, are not only visually appealing but also provide a personal touch, adding depth and meaning to any photograph or artwork they hold.
🖼️ Furthermore, the email highlights the exclusive offer available to subscribers for expedited shipping, ensuring that your heartfelt gift arrives on time.
🖼️ Framebridge's dedication to exceptional customer service shines through in this email, emphasizing their commitment to making Father's Day extraordinary.
🖼️ In summary, Framebridge's email resonates with its audience by celebrating the love, sacrifices, and invaluable role fathers play in our lives. It encapsulates the essence of Father's Day, offering a heartfelt selection of personalized gifts and frames that are sure to leave a lasting impression on any father.