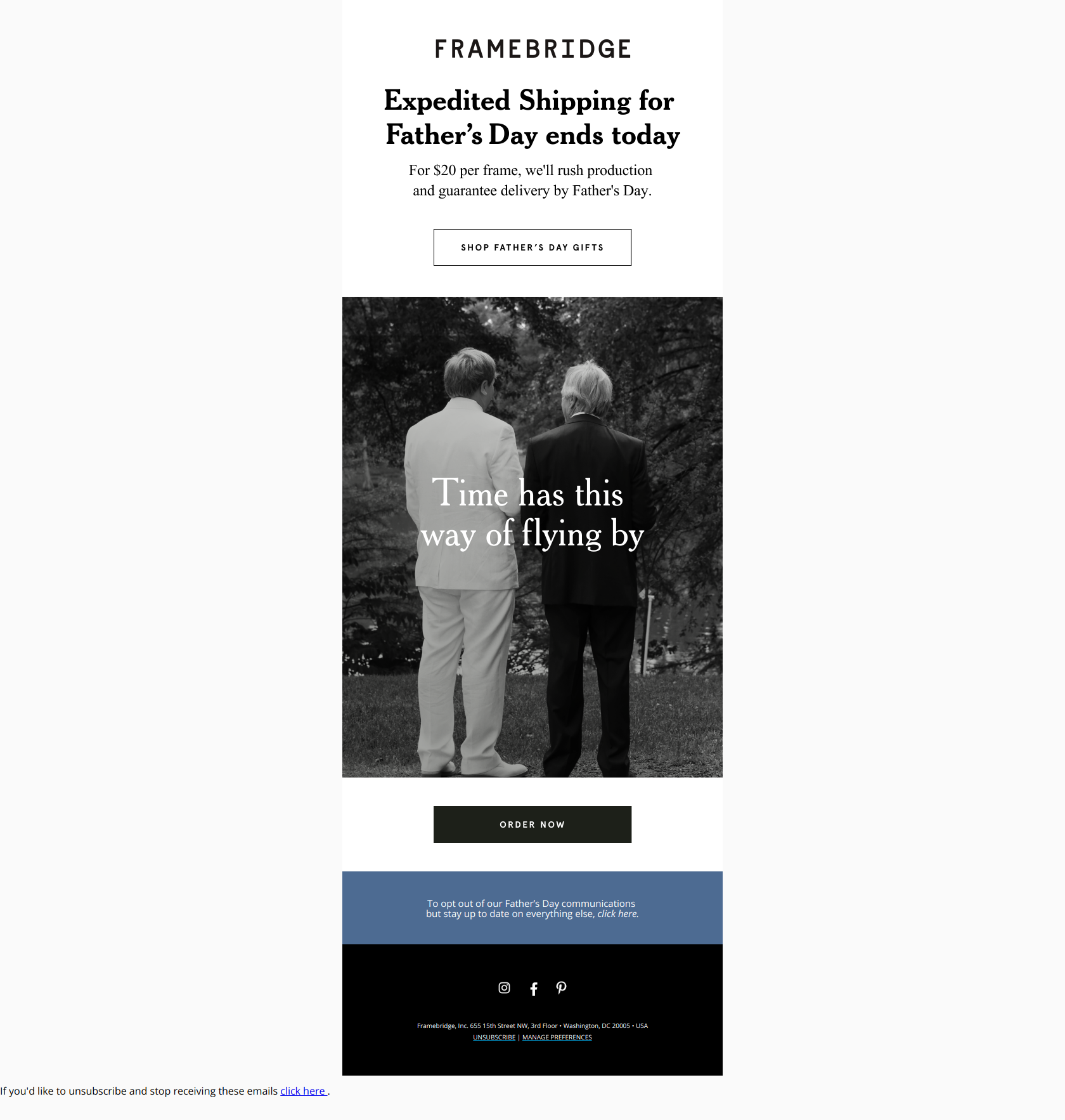 Newsletter Subject
Order by midnight for delivery by Father's Day
Framebridge Newsletter Content
Framebridge is offering a convenient and timely solution for those in search of the perfect Father's Day gift.
With their latest offer, customers can now place orders as late as midnight to ensure delivery by Father's Day.
The email content begins by highlighting this exciting opportunity, expressing a sense of urgency and convenience. It suggests that the recipient might be pressured to find a suitable gift for their dad, but Framebridge is here to help.
The email further discusses the Father's Day order deadline and mentions that this offer is applicable for all types of frames, including the bestselling ones and those made from reclaimed wood. It also reassures the reader that Framebridge is committed to providing exceptional quality and craftsmanship.
Throughout the email, there are persuasive call-to-action buttons inviting the reader to explore various gift options. The content emphasizes that no matter when the recipient places their order, Framebridge is dedicated to delivering a personalized and cherished gift to make this Father's Day truly special.