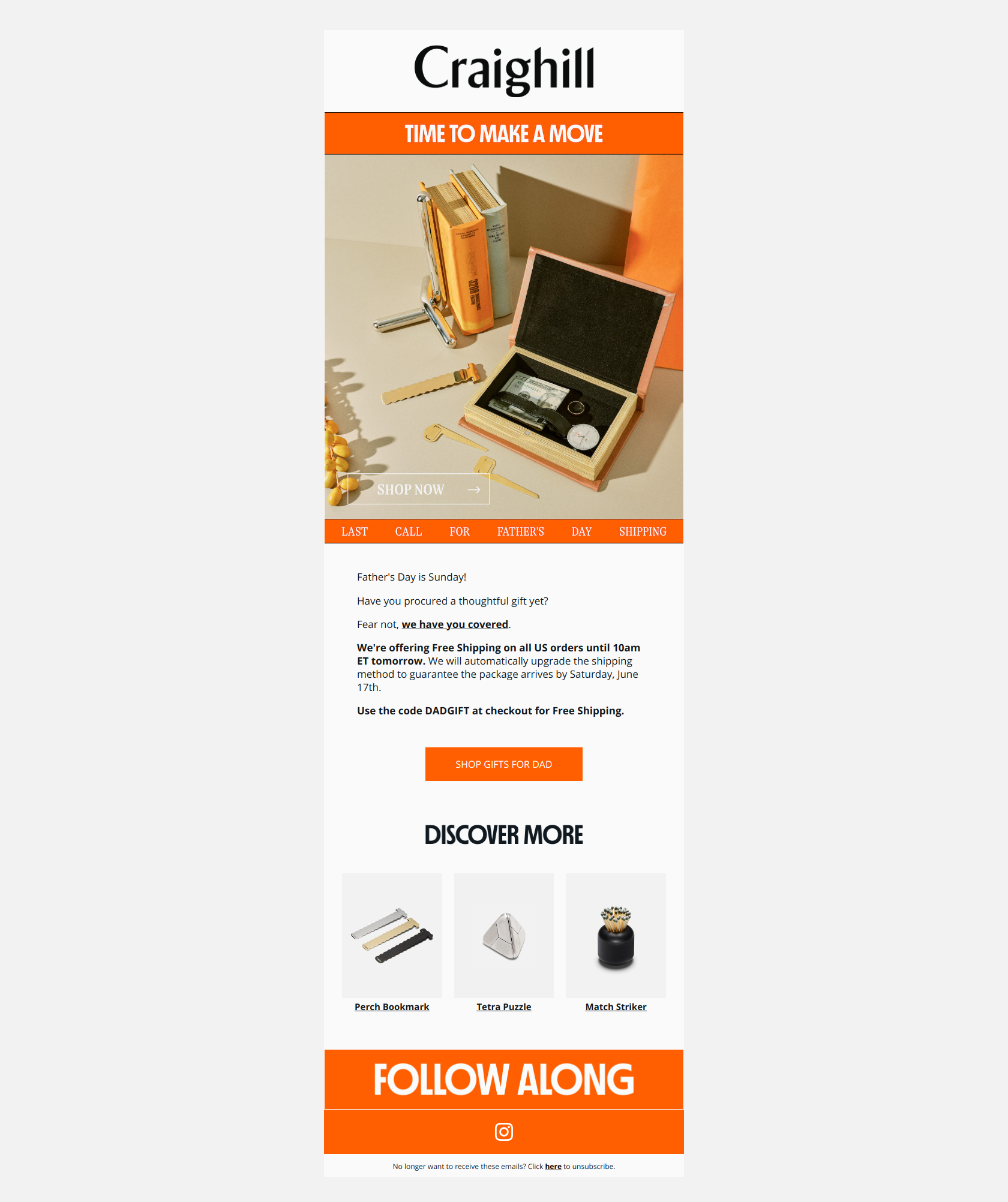 Newsletter Subject
Last Call: Get it in time for Father's Day
Craighill Newsletter Content
🎁 Discover the ideal Father's Day gift with Craighill's exclusive collection. Crafted with care, each piece radiates exquisite craftsmanship and attention to detail. From stylish accessories to versatile tools, there's something for every taste.
🎁 Time is running out! Father's Day is approaching fast. Express gratitude with thoughtful gifts that reflect your appreciation. Order now, and your chosen presents will arrive just in time to make this day truly special.
🎁 Make this Father's Day unforgettable. Craighill's curated selection offers unique items that capture the hearts of fathers everywhere.