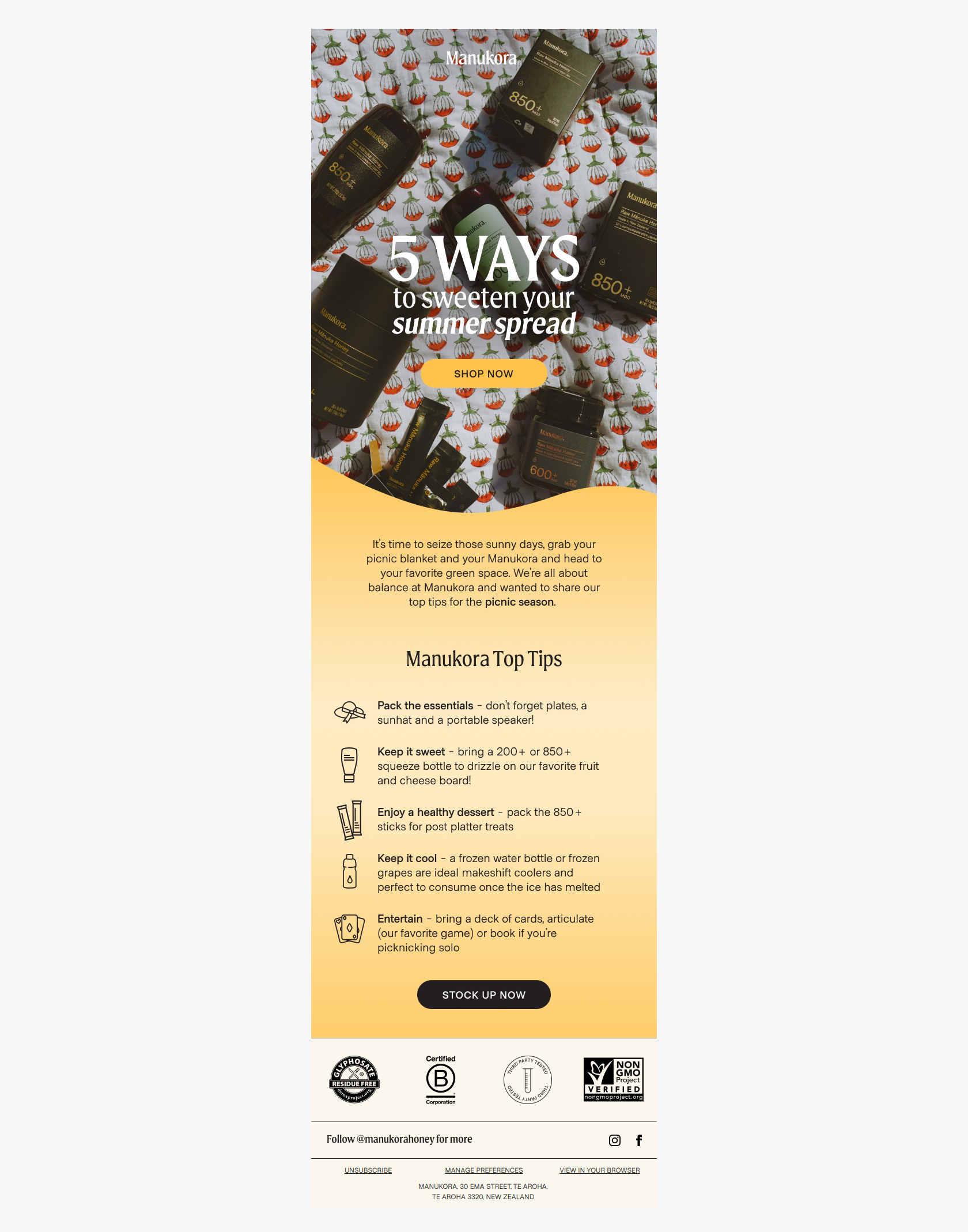 Newsletter Subject
5 Ways To Sweeten Your Summer Spread
Manukora Newsletter Content
☀️ Manukora's Manuka Honey Body Balm is perfect for nourishing your skin during the summer months.
☀️ Made with natural ingredients, this body balm helps to moisturize and rejuvenate your skin, leaving it feeling soft and supple.
☀️ Manukora offers a range of premium products that bring the natural goodness of Manuka Honey to your summer table.