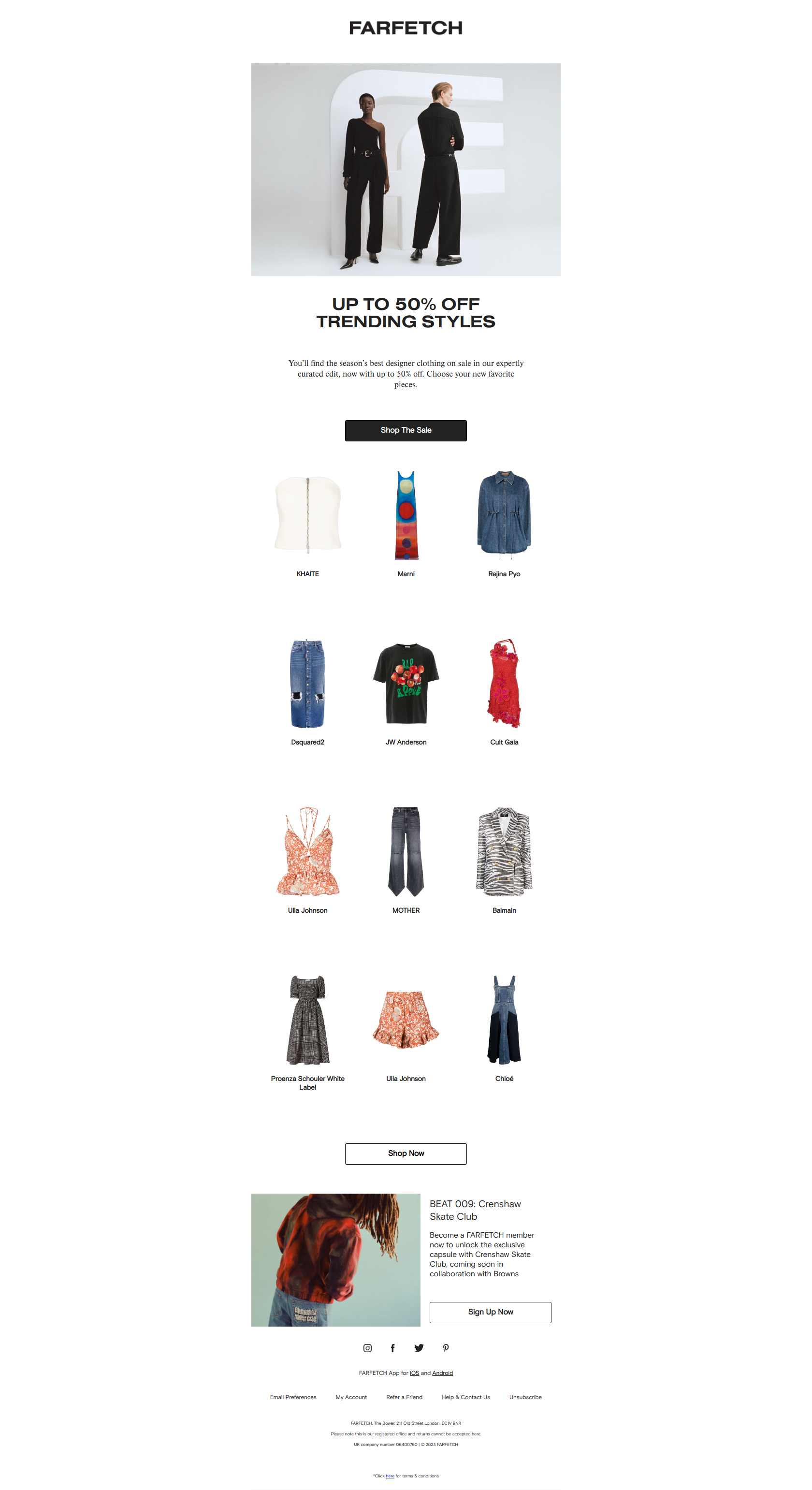 Newsletter Subject
Sale's trending styles: up to 50% off
FARFETCH Newsletter Content
🌟 The email contains exciting news for fashion lovers! FARFETCH is offering up to 50% off on Sale's trending styles.
👔 The email showcases an assortment of stylish clothing, accessories, and footwear in various colors and sizes.
👔 The items featured in the sale are from some of the top designers, ensuring that customers can avail themselves of high-quality products at discounted prices.
👔 The email is an excellent opportunity for people who want to update their wardrobe with the latest fashion trends and make a statement.
✅ It's a limited-time offer, so users should take advantage of it while it lasts.