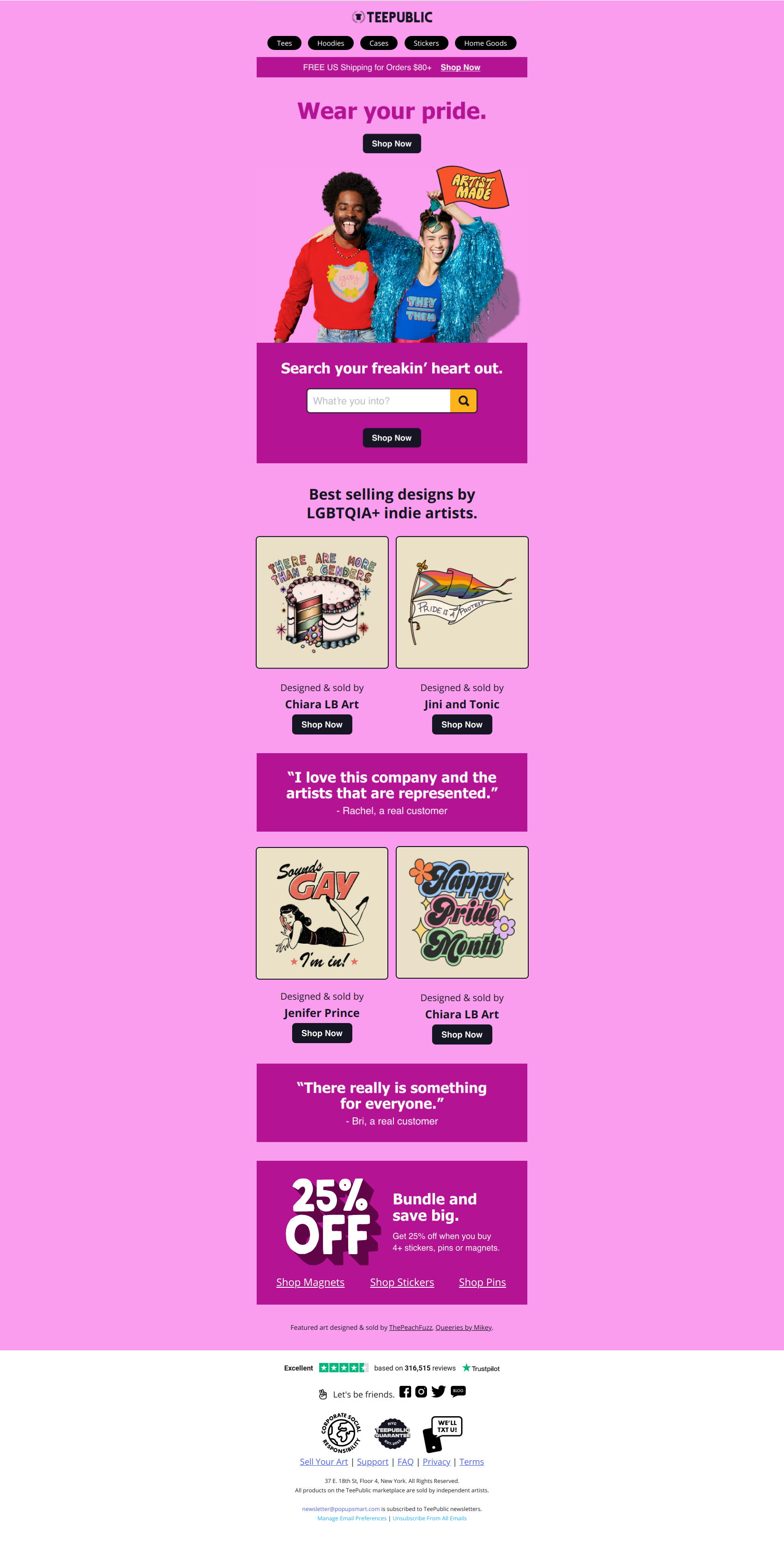 Newsletter Subject
🌈💖 Wear and share your pride!
TeePublic Newsletter Content
🌟 TeePublic, a popular online platform that offers unique apparel designs for every personality, recently launched a new collection of pride-themed shirts and accessories.
🏳️‍🌈 The collection, titled "Wear and share your pride!", features vibrant colors and bold designs that celebrate the LGBTQ+ community.
🏳️‍🌈 The email sent to subscribers encourages them to show their support for equality and acceptance by purchasing items from the collection.
🏳️‍🌈 Additionally, the email promotes TeePublic's commitment to donating a portion of the proceeds to LGBTQ+ charities.
🏳️‍🌈 The email features high-quality images of the products, displaying the intricate details and bright colors of each item. The text also includes links to TeePublic's social media pages where customers can share pictures of themselves wearing the pride-themed apparel.
✅ Overall, the "Wear and share your pride!" collection provides a stylish and meaningful way for individuals to showcase their support for the LGBTQ+ community while supporting a charitable cause.