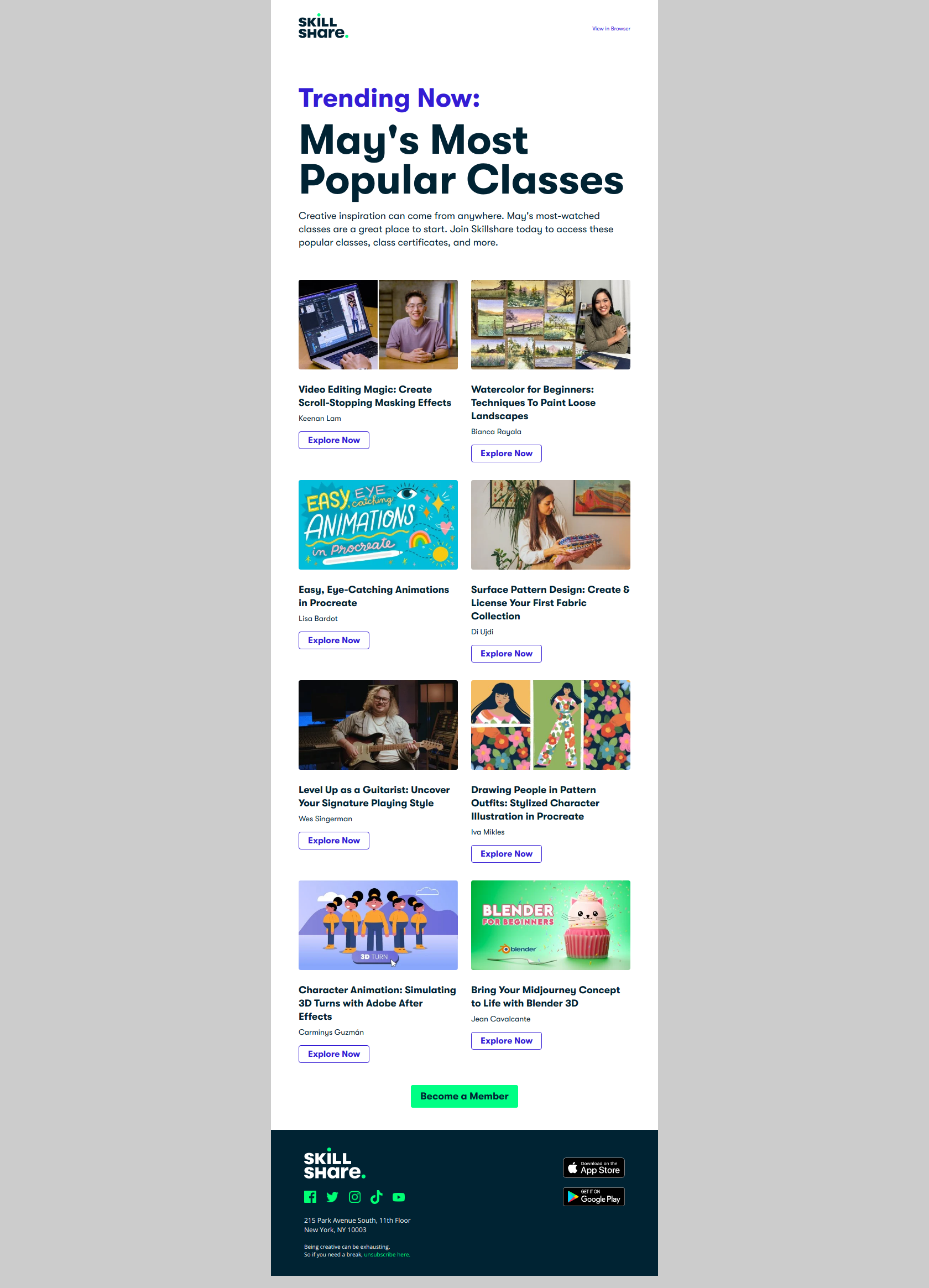 Newsletter Subject
May's Most Popular Classes
Skillshare Newsletter Content
🌟 Skillshare, a popular online learning platform, has released its list of May's Most Popular Classes via email.
🏷️ The email includes a collection of tags highlighting the top ten classes with the highest number of enrollments for the month.
🏷️ From creative writing and digital illustration to productivity and self-improvement, Skillshare offers a diverse range of classes for learners of all levels.
✅ The email also features a call-to-action encouraging readers to explore Skillshare's library of over 29,000 classes and start mastering new skills today.