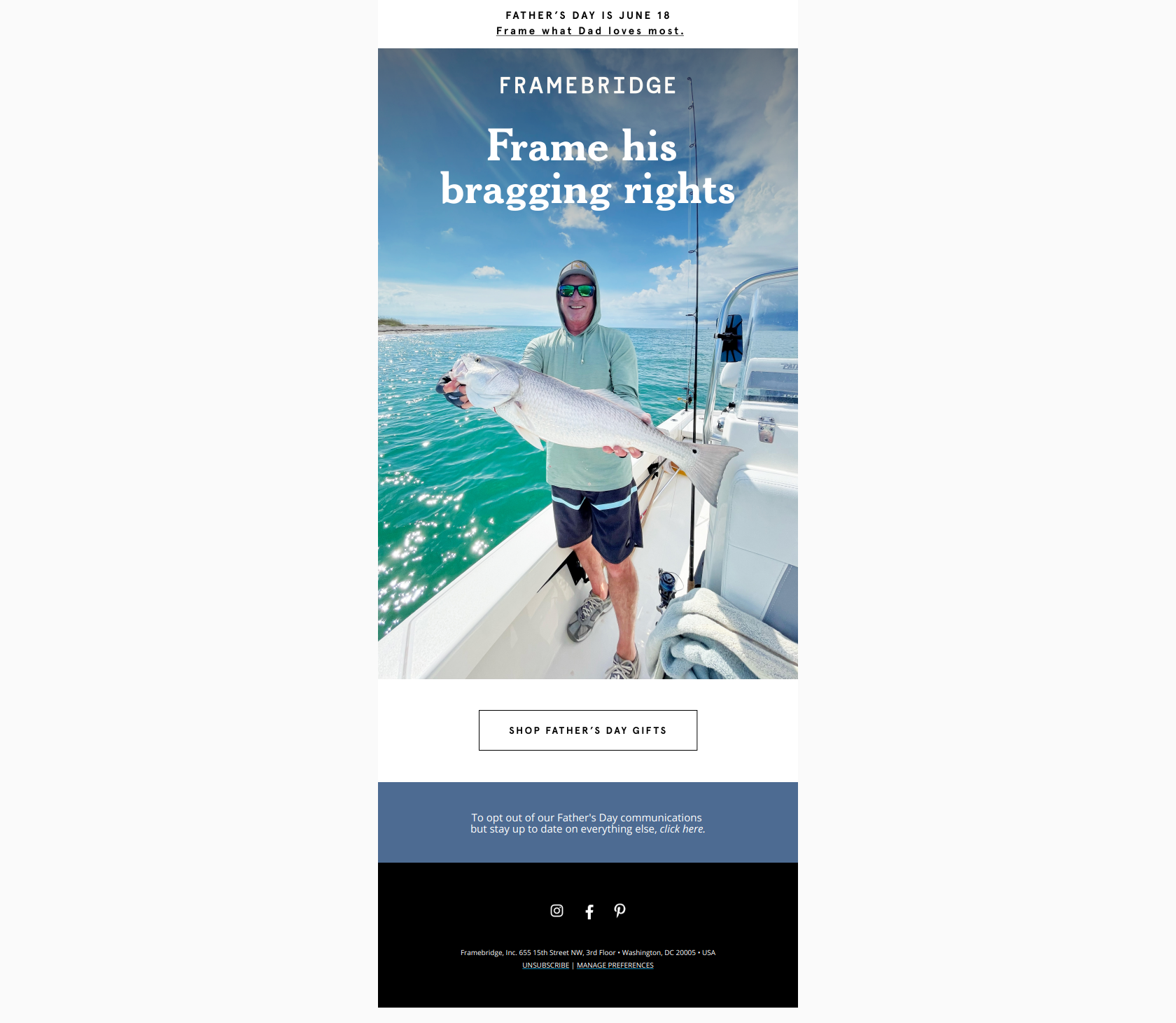 Newsletter Subject
Remind Dad he's a big fish
Framebridge Newsletter Content
🌟 The subject line "Remind Dad he's a big fish" suggests that their Father's Day promotion is geared towards a fishing theme.
🐠 The introductory text includes a pun with "reel in" to attract readers.
🐠 The email features a variety of Framebridge's frame styles and finishes, emphasizing their quality and bespoke service.
🐠 The email also includes a discount code and free shipping for Father's Day.
✅ Overall, the email encourages readers to make their dad feel special with a personalized gift from Framebridge.