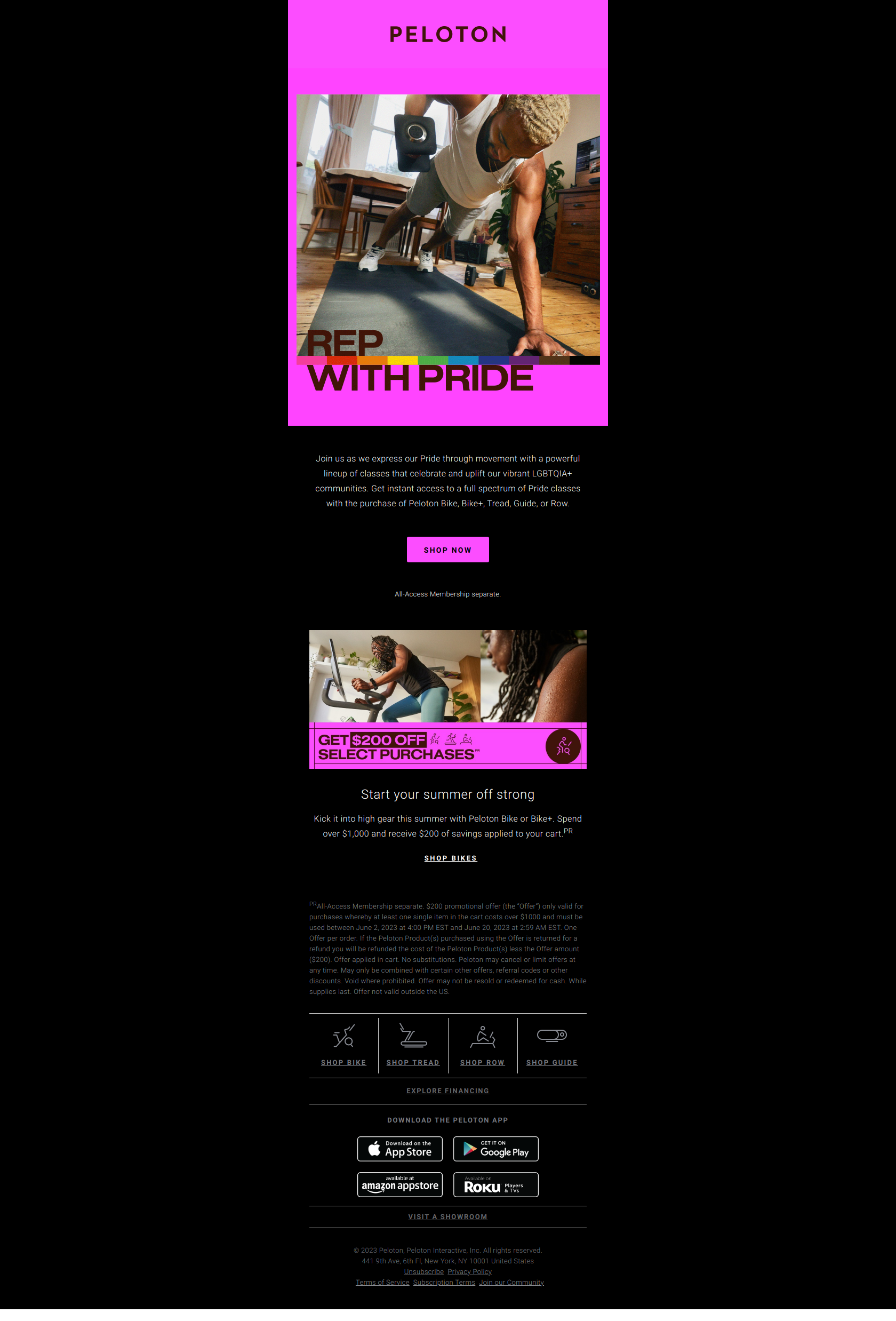 Newsletter Subject
Power up your Pride with Peloton
Peloton Newsletter Content
🌟 Peloton has recently released an exciting new email campaign titled "Power up your Pride with Peloton."
🏳️‍🌈 This email encourages readers to celebrate Pride month by taking part in inspiring workouts led by a diverse range of Peloton instructors.
🏳️‍🌈 The email contains an eye-catching image of participants taking part in a Peloton class, along with carefully curated content that highlights the positive impact Peloton has made on the LGBTQ+ community.
🏳️‍🌈 The email also highlights Peloton's commitment to inclusivity and diversity, making it an ideal platform for people from all walks of life to get active and improve their health and well-being.
✅ Overall, this email serves as a great reminder of the importance of embracing diversity and inclusion, not only during Pride month but year-round.