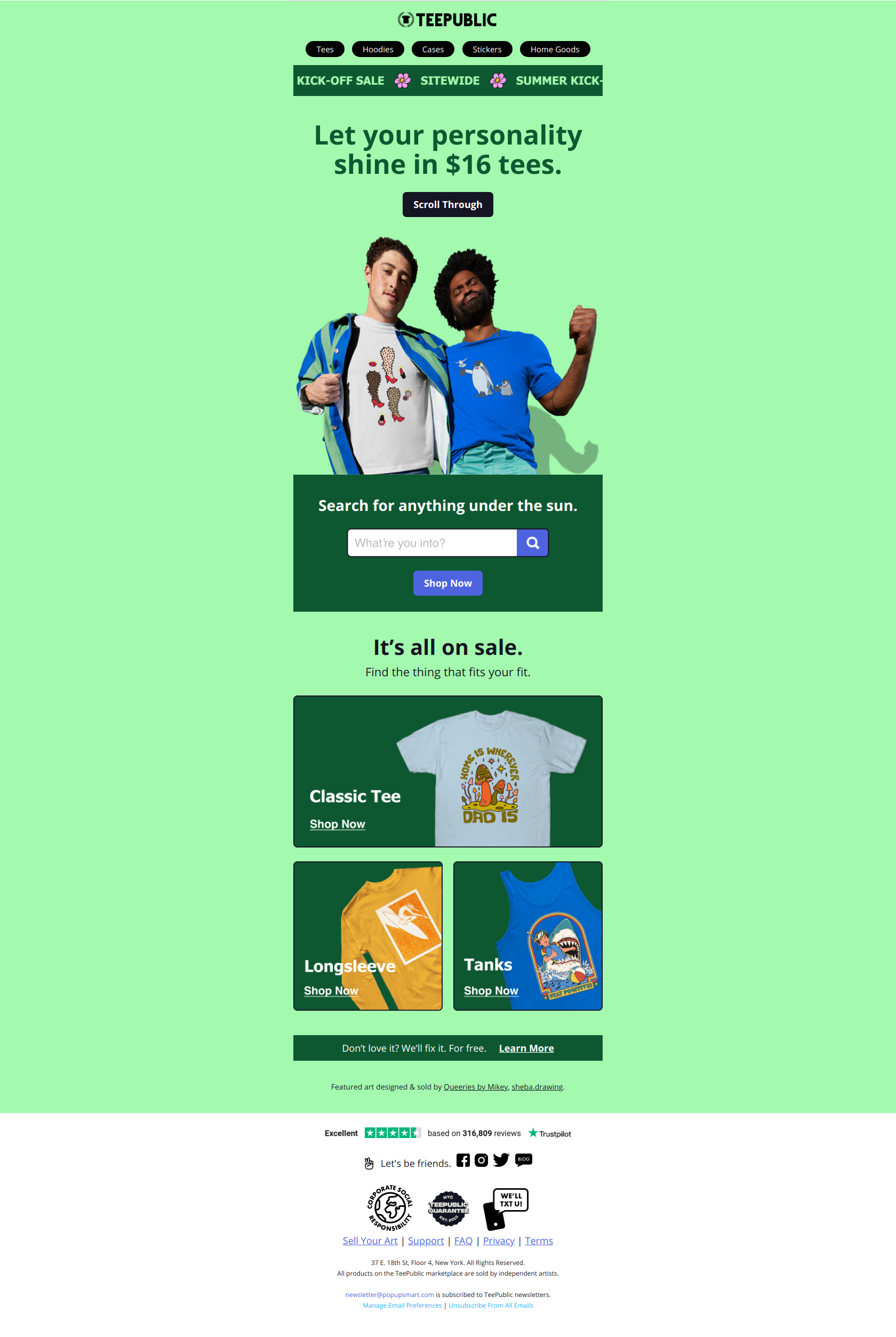 Newsletter Subject
😎 Soak up the sun in $16 tees.
TeePublic Newsletter Content
🌟 TeePublic, the online marketplace for t-shirts, has announced a limited-time offer that is music to the ears of summer-loving shoppers everywhere.
👕 Their latest email newsletter, titled "Soak up the sun in $16 tees", introduces an irresistible offer for those looking to update their wardrobe without breaking the bank.
👕 The email highlights a vast selection of graphic tees, all available for only $16. The range of designs is diverse, catering to everyone's tastes and interests.
👕 Whether you're a fan of pop culture and politics or just looking for a trendy outfit, you're sure to find something that suits you.
👕 TeePublic emphasizes its commitment to high-quality apparel that is uniquely designed by independent artists and is also available in multiple sizes.
✅ So whether you're planning a beach day or just relaxing outdoors, TeePublic has got you covered. Don't wait too long to check out the amazing collection, the offer is only available for a limited time.