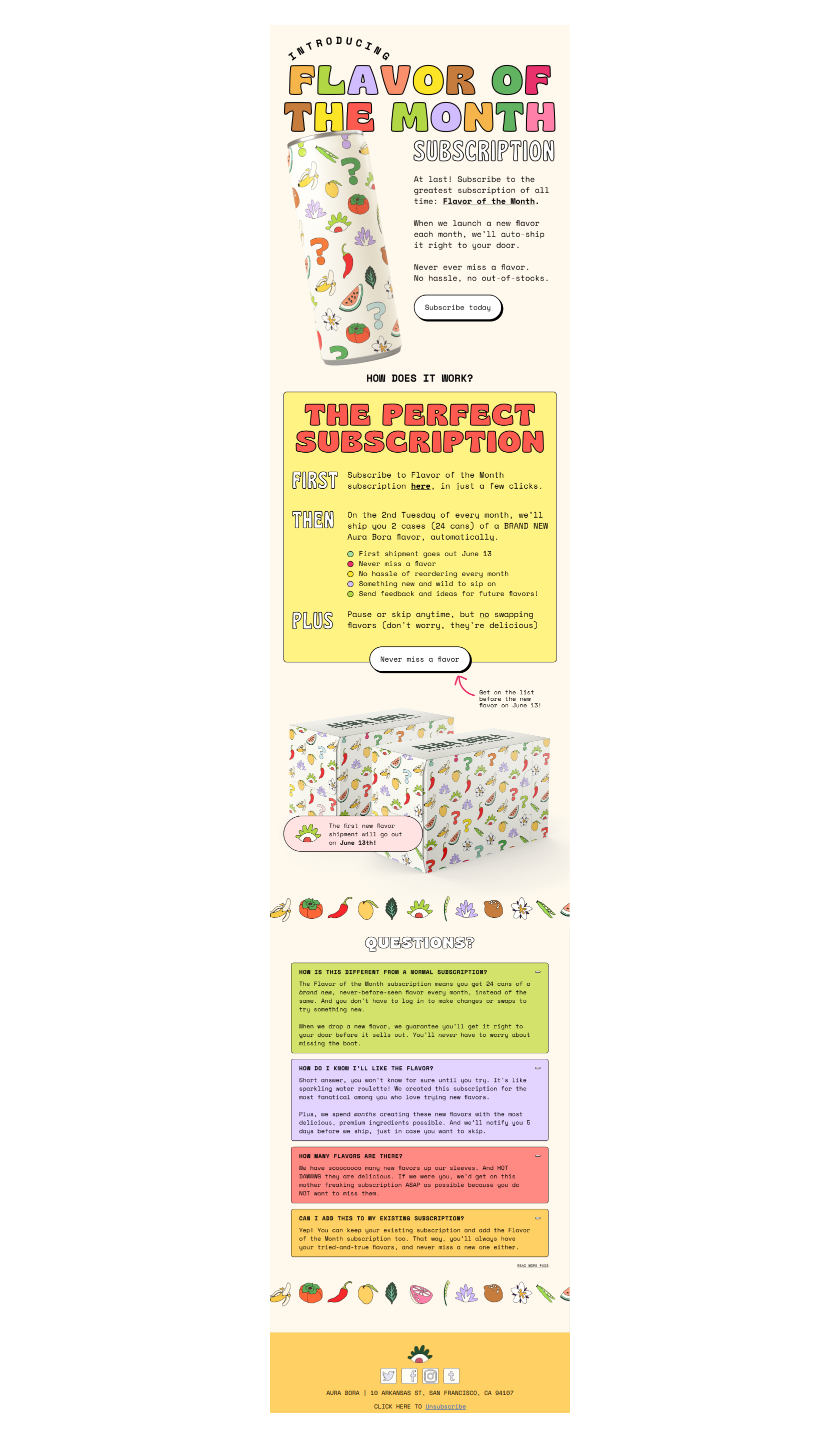 Newsletter Subject
New subscription for you
Aura Bora Newsletter Content
✅ Aura Bora has introduced a new subscription service that will deliver their delicious and refreshing sparkling waters straight to the door each month.
✅ With this new subscription service, it is possible to enjoy their range of flavors without ever having to leave home.
💁🏻‍♀️ From Lavender Cucumber to Peppermint Watermelon, Aura Bora has a flavor to suit everyone's taste.
✅ The subscription provides convenient access to these unique drinks, making it easier than ever to enjoy a healthy and hydrating beverage.
✨ By subscribing, subscribers can get access to exclusive discounts, free shipping, and early access to new flavors.