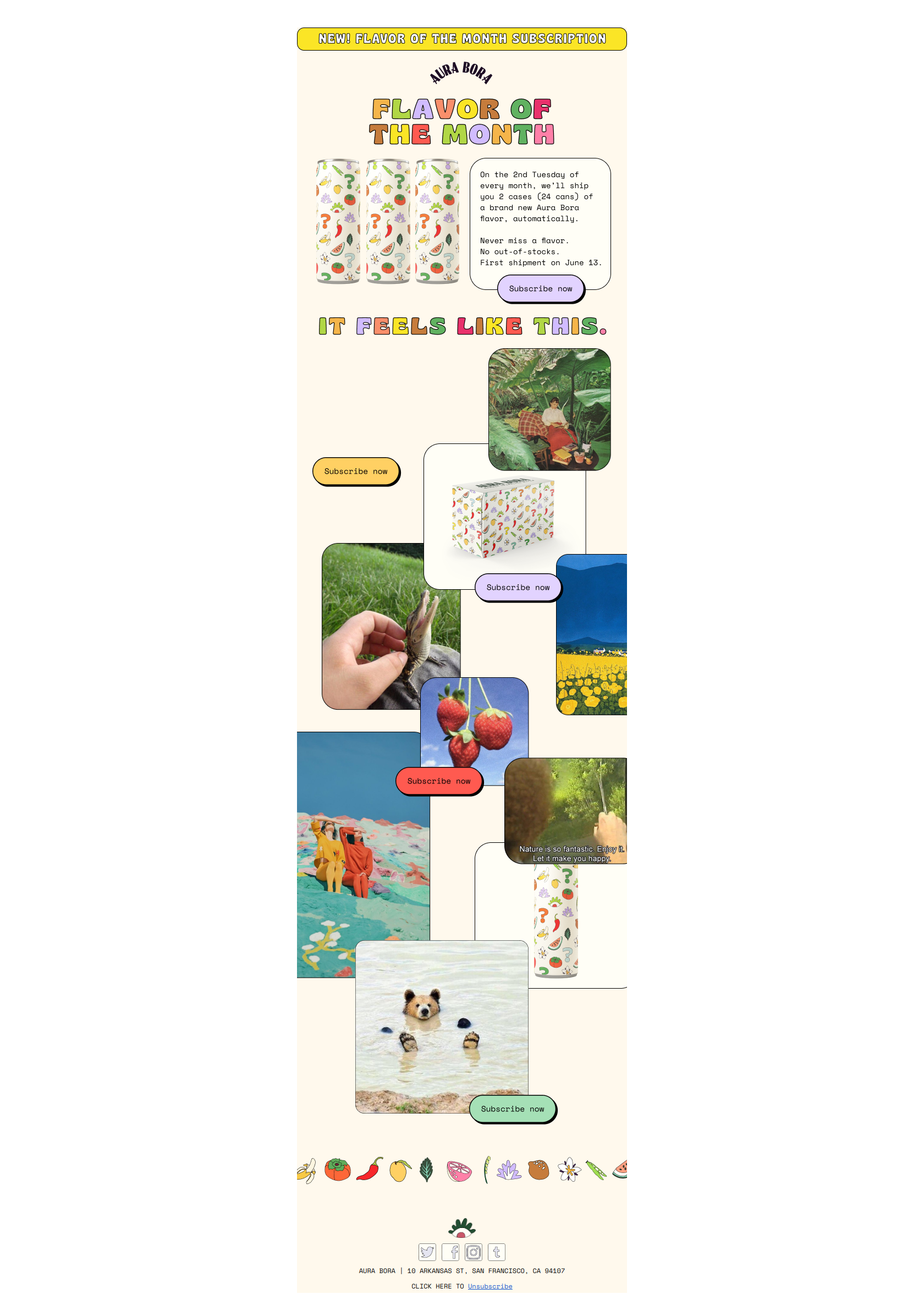 Newsletter Subject
Big feelings inside
Aura Bora Newsletter Content
🍓 Aura Bora's captivating email subject sets the tone for what's to come. The first paragraph introduces two new flavors that Aura Bora has launched, sparking intrigue and curiosity. It highlights the unique combination of flavors, providing a tantalizing description that promises a delightful taste experience.
🍓 Moving on, readers discover a section filled with the benefits of consuming Aura Bora beverages. The text emphasizes the natural ingredients, low sugar content, and the absence of artificial additives, which aligns with the brand's commitment to wellness and providing a healthier alternative for consumers. This section aims to establish credibility and trust, reinforcing the brand's values.
🍓 Overall, Aura Bora's email effectively captures attention with a striking image and a brief but intriguing introduction.