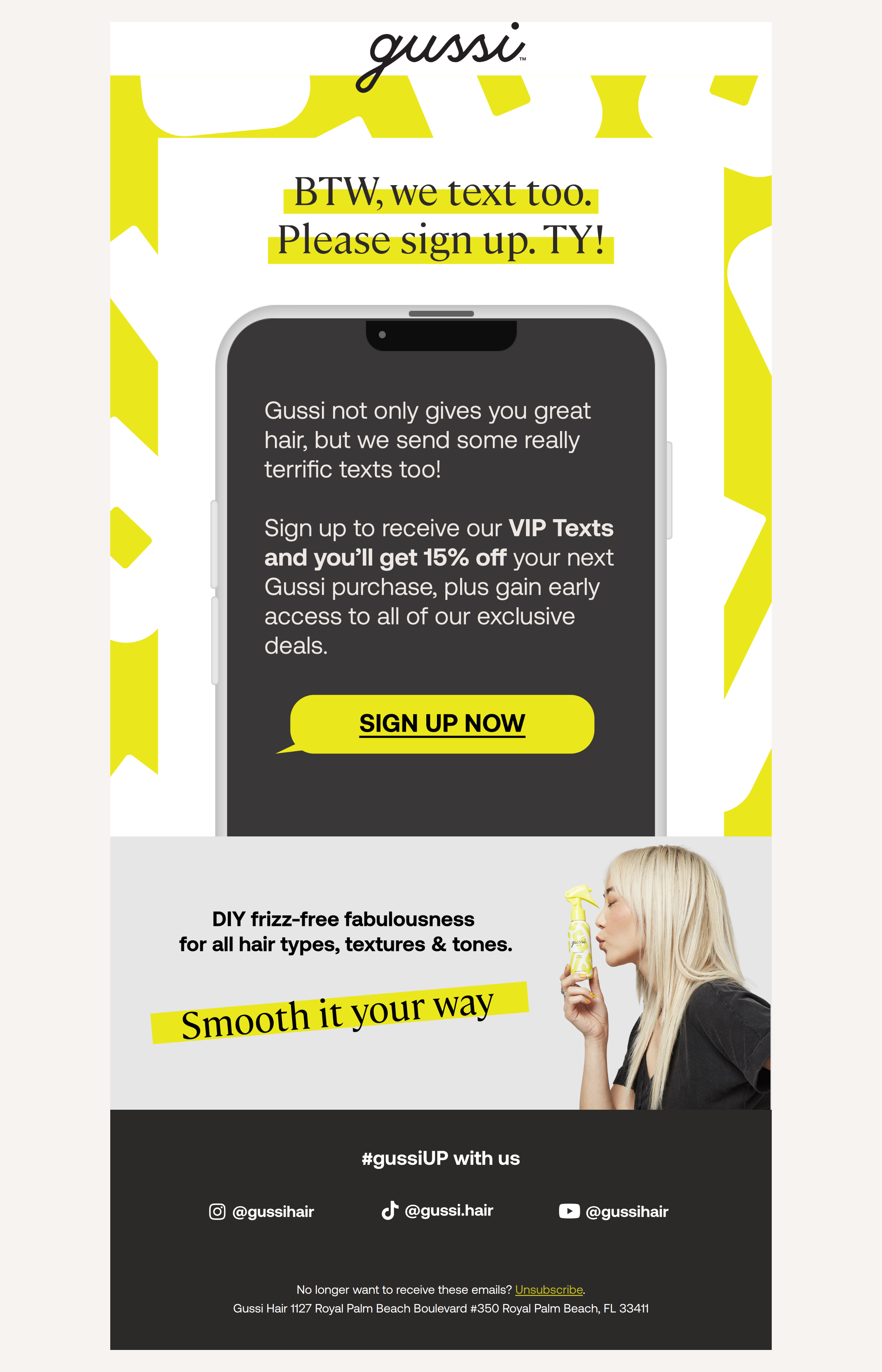 Newsletter Subject
Text us for 15% off 😉
Gussi Newsletter Content
BTW, we text too.
Please sign up. TY.
Gussi not only gives you great
hair, but we send some really
terrific texts too!
Sign up to receive our VIP Texts
and you'll get 15% off your next
Gussi purchase, plus gain early
access to all of our exclusive
deals.
[SIGN UP NOW]
DIY frizz-free fabulousness
for all hair types, textures & tones.
Smooth it your way