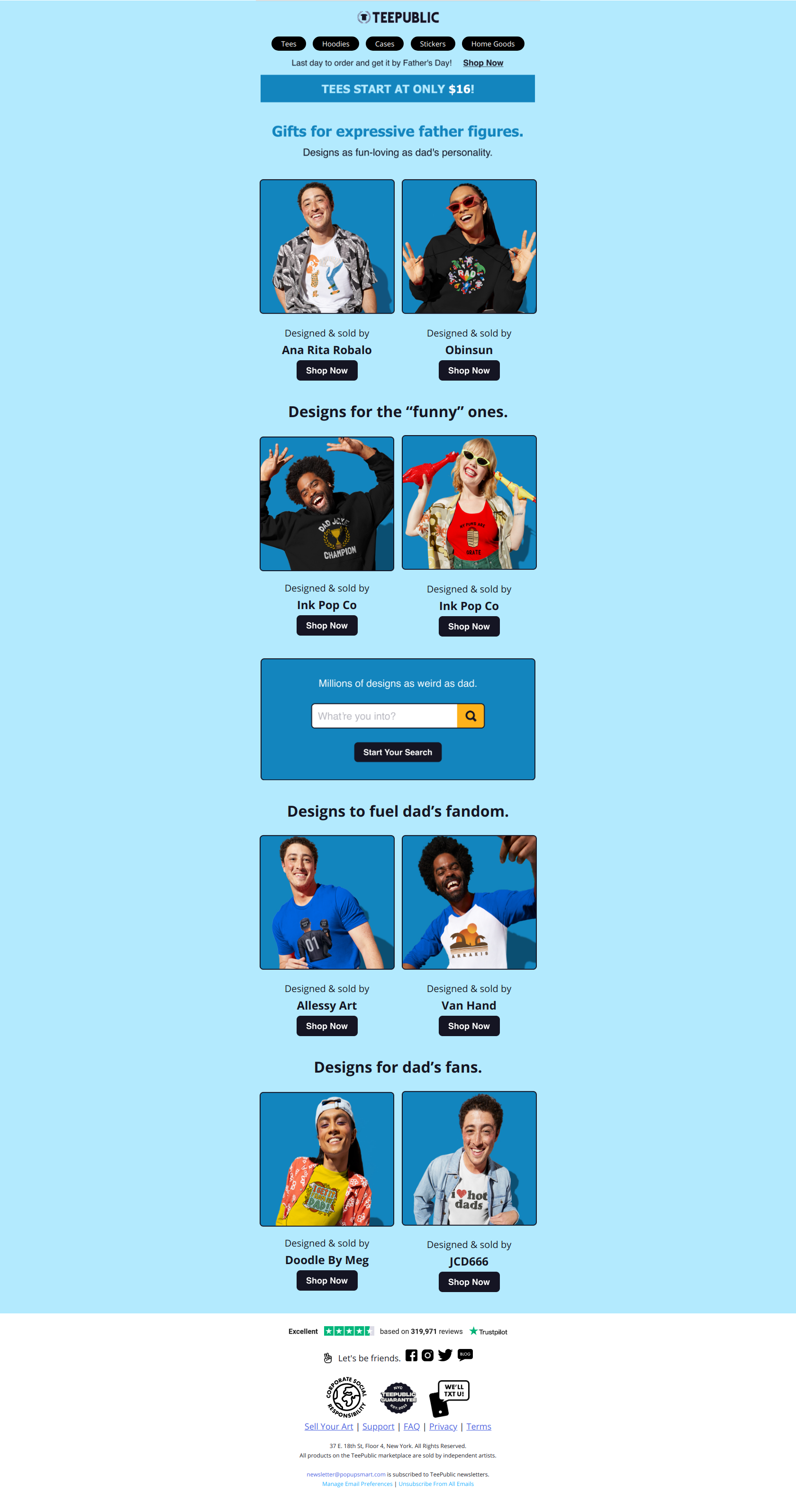 Newsletter Subject
Gift dad $16 tees!
TeePublic Newsletter Content
🎁 The email showcases an incredible offer of $16 tees, giving you the perfect opportunity to treat your dad to a stylish and fun gift.
🎁 The image is creatively designed with an animated touch, capturing the essence of the unique tees on offer. These tees are not only affordable but also designed to suit a wide range of preferences, ensuring that there is something for every dad.
🎁 To make your shopping experience even more convenient, the email provides a direct link to TeePublic's website. By simply clicking on the link or using the easy-to-navigate search engine, you can explore the vast collection of tees and choose the perfect one for your dad.
🎁 With TeePublic's reputation for high-quality products, you can be confident that your dad will receive a durable and comfortable t-shirt that he'll love to wear. The email also emphasizes the limited-time offer and encourages readers to take advantage of this fantastic deal while it lasts.
🎁 It's the perfect opportunity to express your love and appreciation for your dad while also adding a touch of style to his wardrobe. In conclusion, TeePublic's email newsletter presents an exciting chance to gift your dad with a trendy $16 tee.