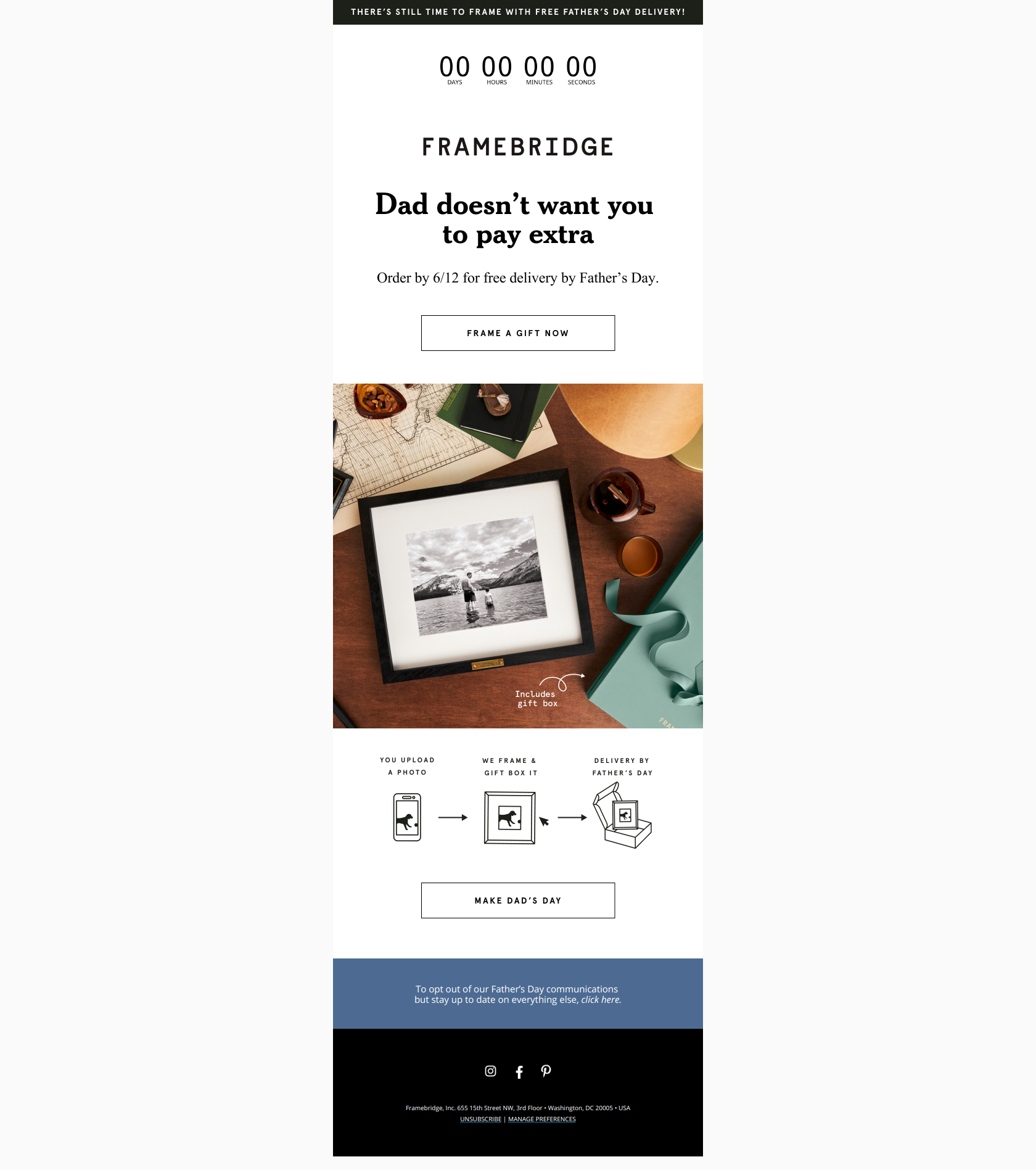 Newsletter Subject
Free shipping by Father's Day *ends tomorrow*
Framebridge Newsletter Content
🖼️ Framebridge is currently offering free shipping on all orders to celebrate Father's Day.
🖼️ The email begins by highlighting the limited-time nature of this promotion, urging customers to take advantage of it before it's too late.
🖼️ The email also features a visually appealing image to showcase Framebridge's high-quality frames, exemplifying the company's commitment to craftsmanship.
🖼️ By offering free shipping, Framebridge aims to make the selection and purchase process as convenient and cost-effective as possible for their customers.