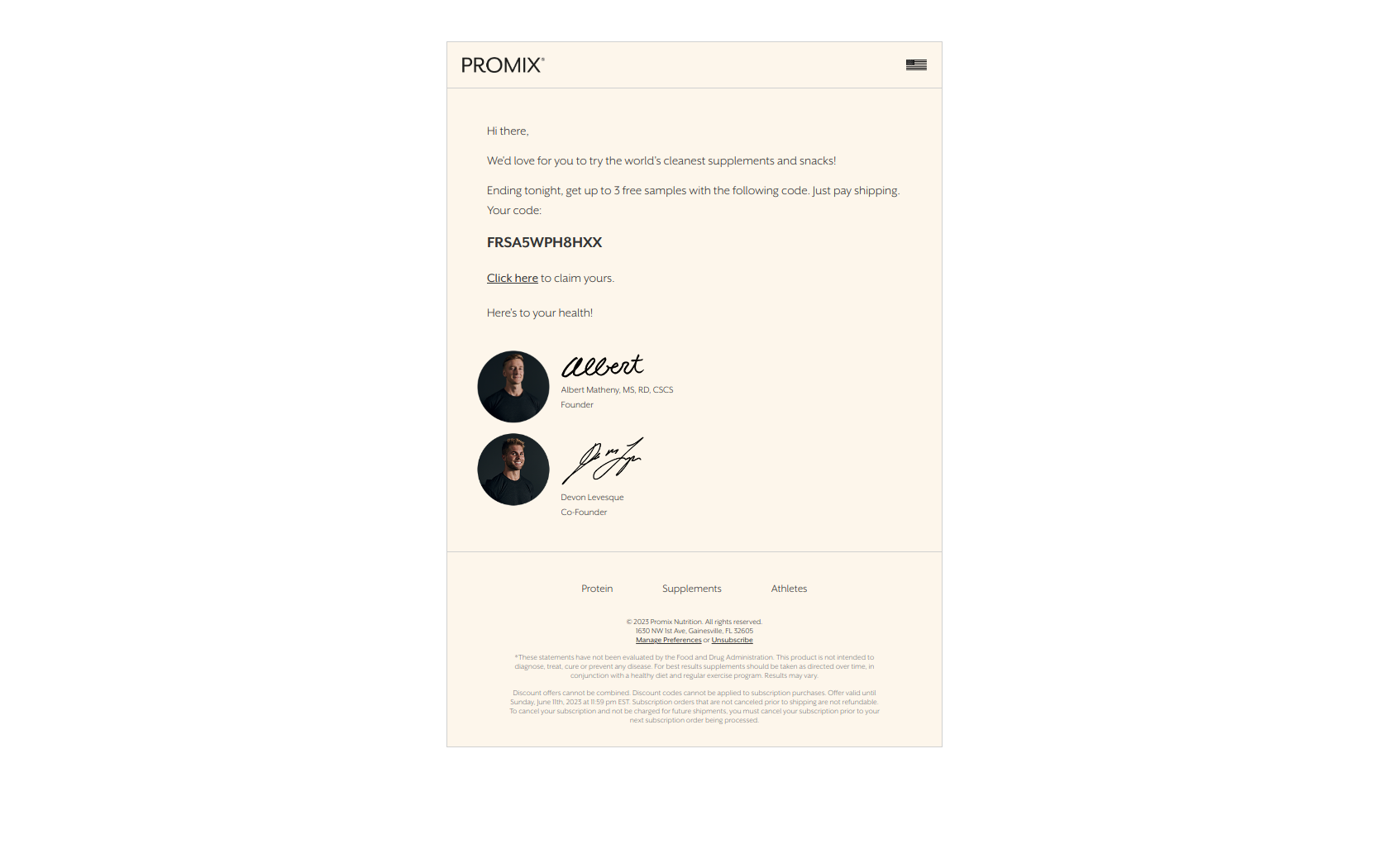 Newsletter Subject
A letter from our founders
Promix Newsletter Content
📧  In this email, the founders of Promix have shared their vision and the significant milestones achieved by the company.
📧 The email begins by expressing gratitude to the subscribers for their continued support and trust in Promix's products and services. It emphasizes the founders' dedication to delivering high-quality solutions that address the evolving needs of the healthcare sector.
📧  The founders remind the subscribers about the free samples chance with only the shipping cost.
📧  To conclude, the email encourages readers to stay connected with Promix's latest updates and explore the comprehensive range of product offerings that cater to various healthcare needs.