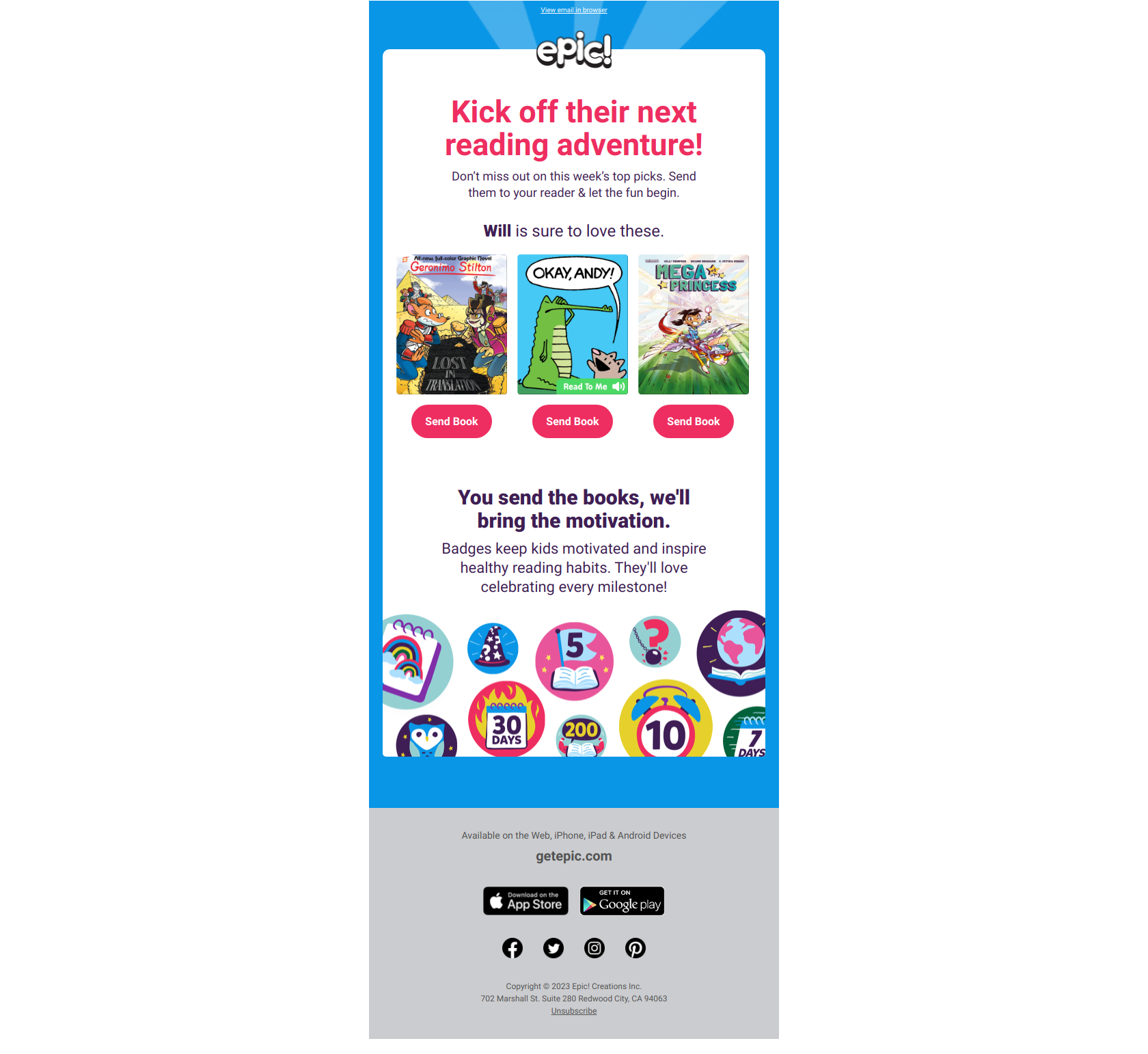 Newsletter Subject
They're going to want to read these books!
Epic! Books for Kids Newsletter Content
Kick off their next reading adventure!

Don't miss out on this week's top picks. Send
them to your reader & let the fun begin.
Will

is sure to love these.
You send the books, we'll bring the motivation.
Badges keep kids motivated and inspire healthy reading habits. They'll love celebrating every milestone!