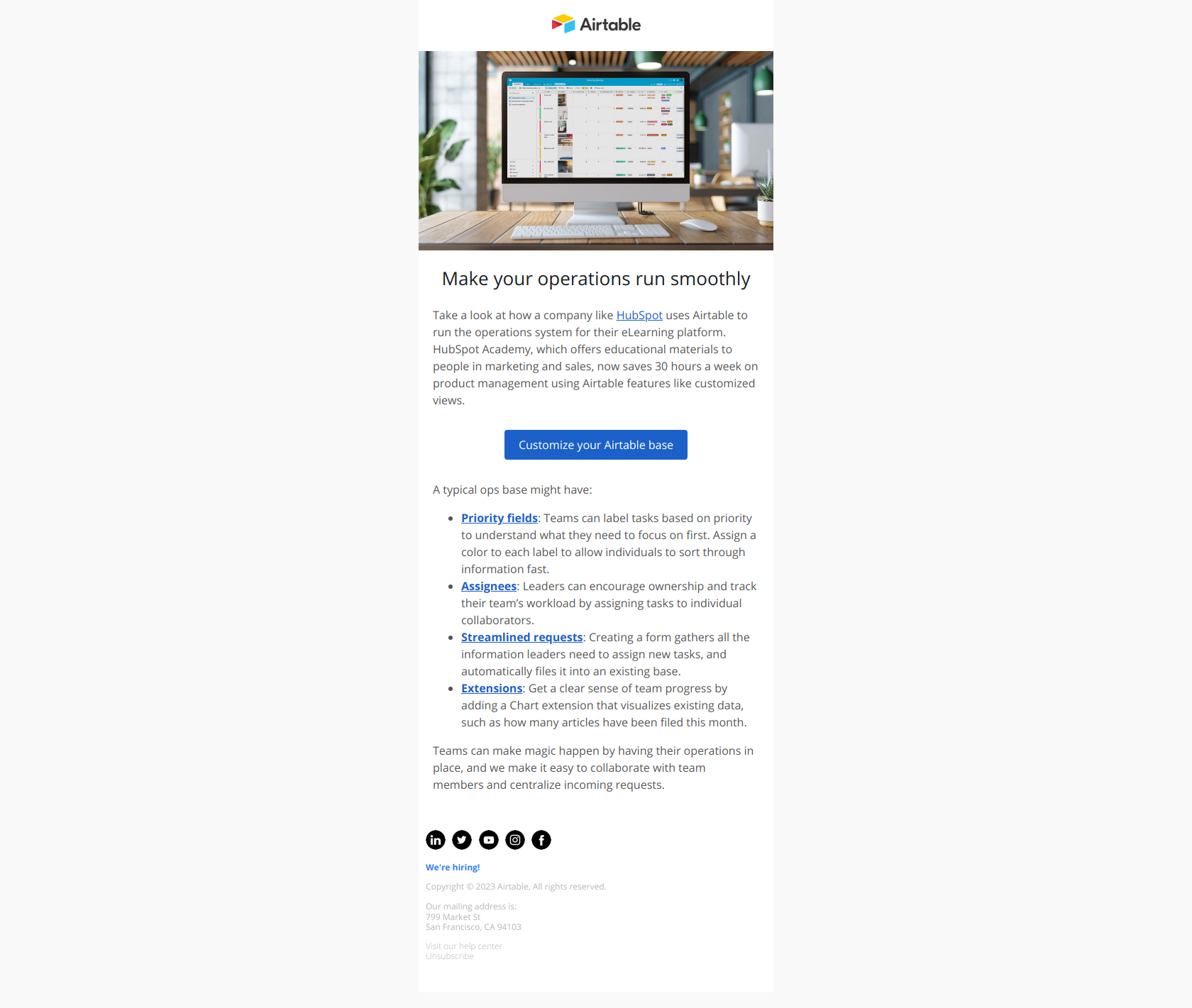 Newsletter Subject
Ops teams create inspiring work with Airtable
The Airtable Team Newsletter Content
Make your operations run smoothly
Take a look at how a company like HubSpot uses Airtable to run the operations system for their eLearning platform. HubSpot Academy, which offers educational materials to people in marketing and sales, now saves 30 hours a week on product management using Airtable features like customized views.
A typical ops base might have:
Teams can make magic happen by having their operations in place, and we make it easy to collaborate with team members and centralize incoming requests.