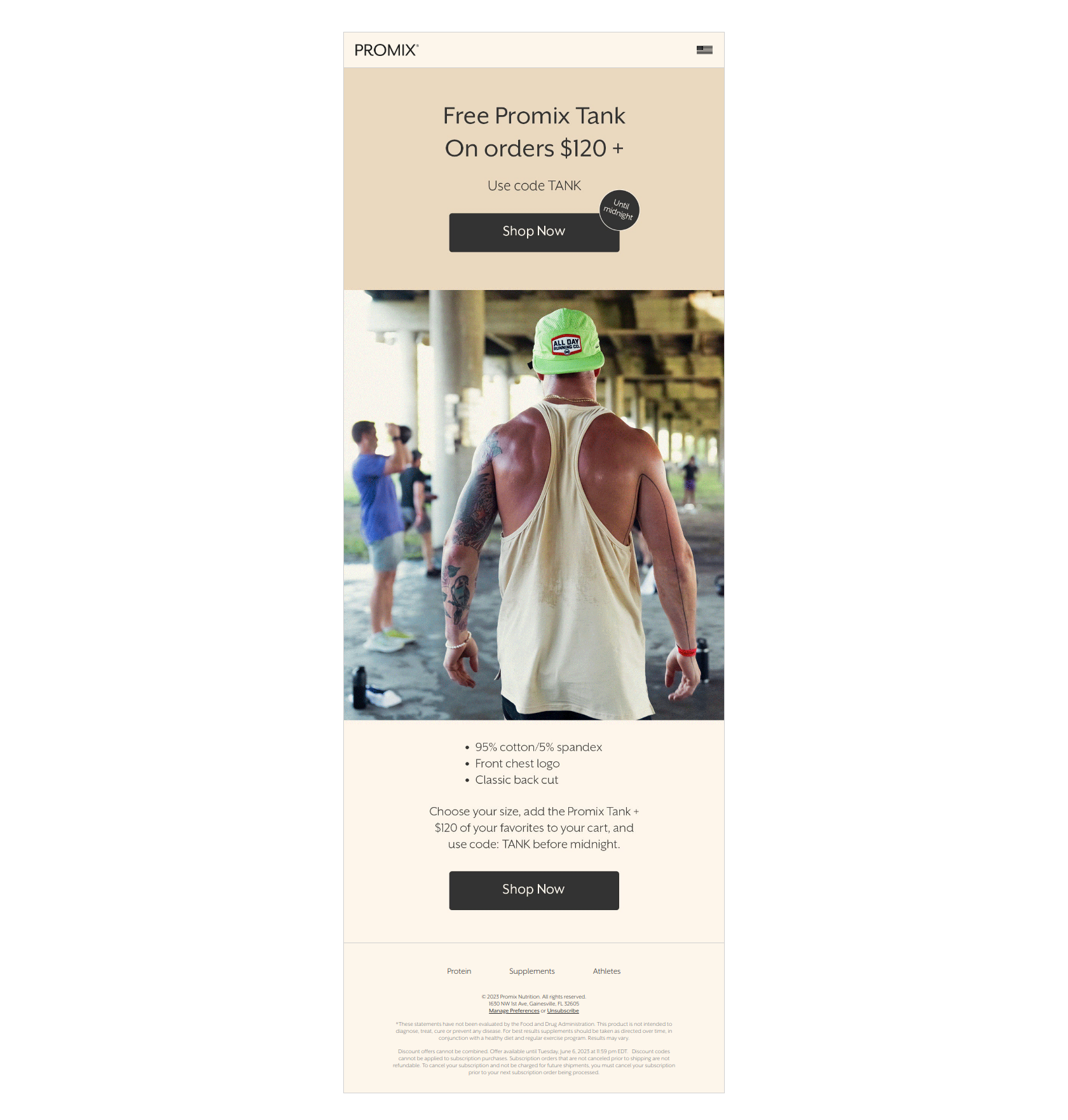 Newsletter Subject
Free Promix Tank until midnight
Promix Newsletter Content
🌟 Looking for a great deal on high-quality tanks? Check out Promix's latest offer - a Free ProMix Tank for a limited time.
✅ This email contains all the details you need to take advantage of this fantastic promotion.
✅ With Promix's reputation for excellence, it is sure to get a tank that will meet needs and exceed expectations.
✅ No one should miss out on this opportunity to get a top-quality tank for free.