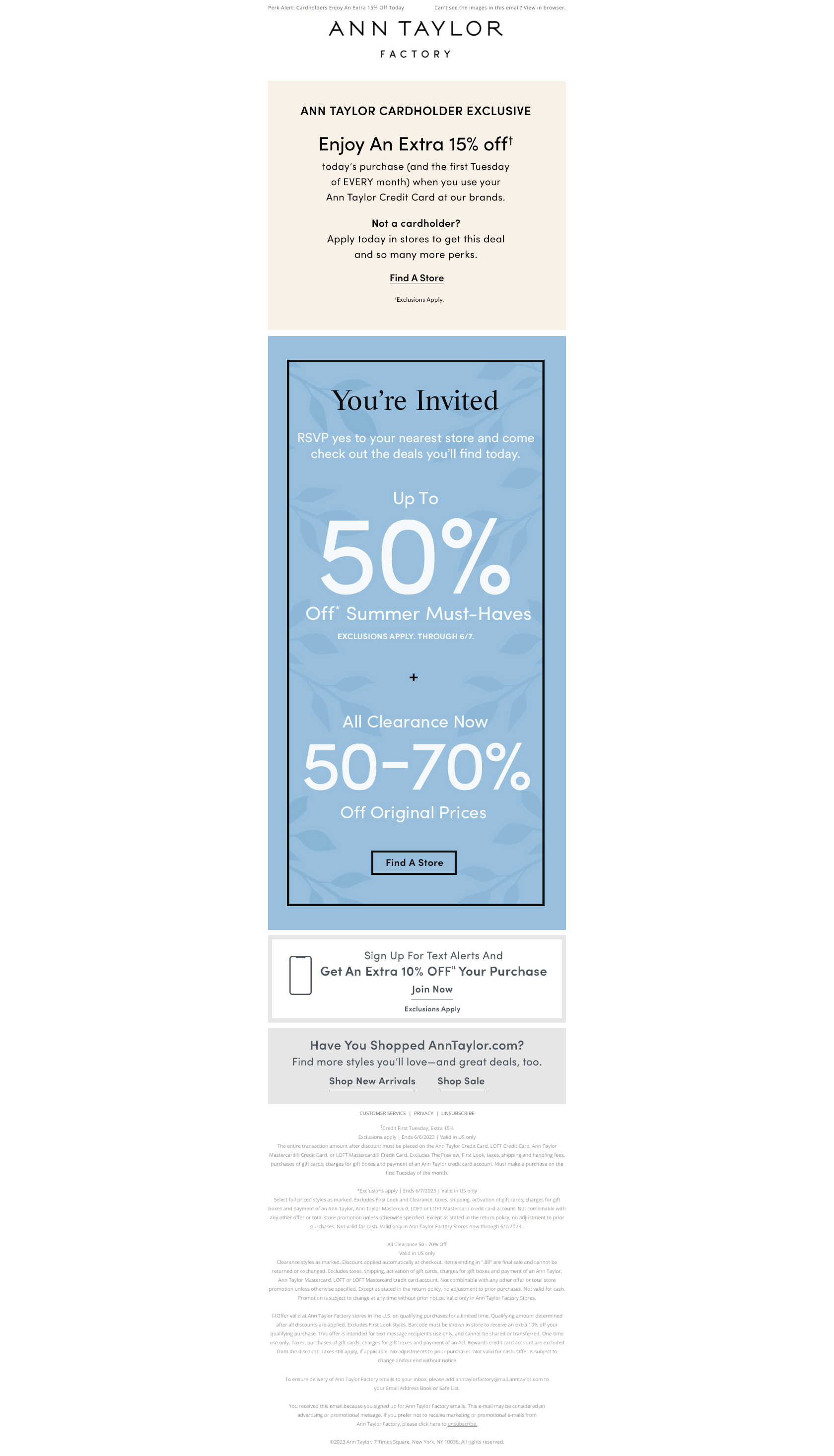 Newsletter Subject
Discover A Deal At Your Local Store Today
Ann Taylor Factory Newsletter Content
🌟 The email contains information about discovering a deal at Ann Taylor Factory.
📩 The email urges the reader to check out the store's offerings and discover their perfect outfit.
📩 The email also emphasizes that the store is currently offering an additional 10% discount on top of the already discounted items.
📩 The reader is encouraged to take advantage of this offer and visit the nearest store location today.
✅ The email is designed to appeal to fashion-conscious individuals looking for trendy clothing at an affordable price.