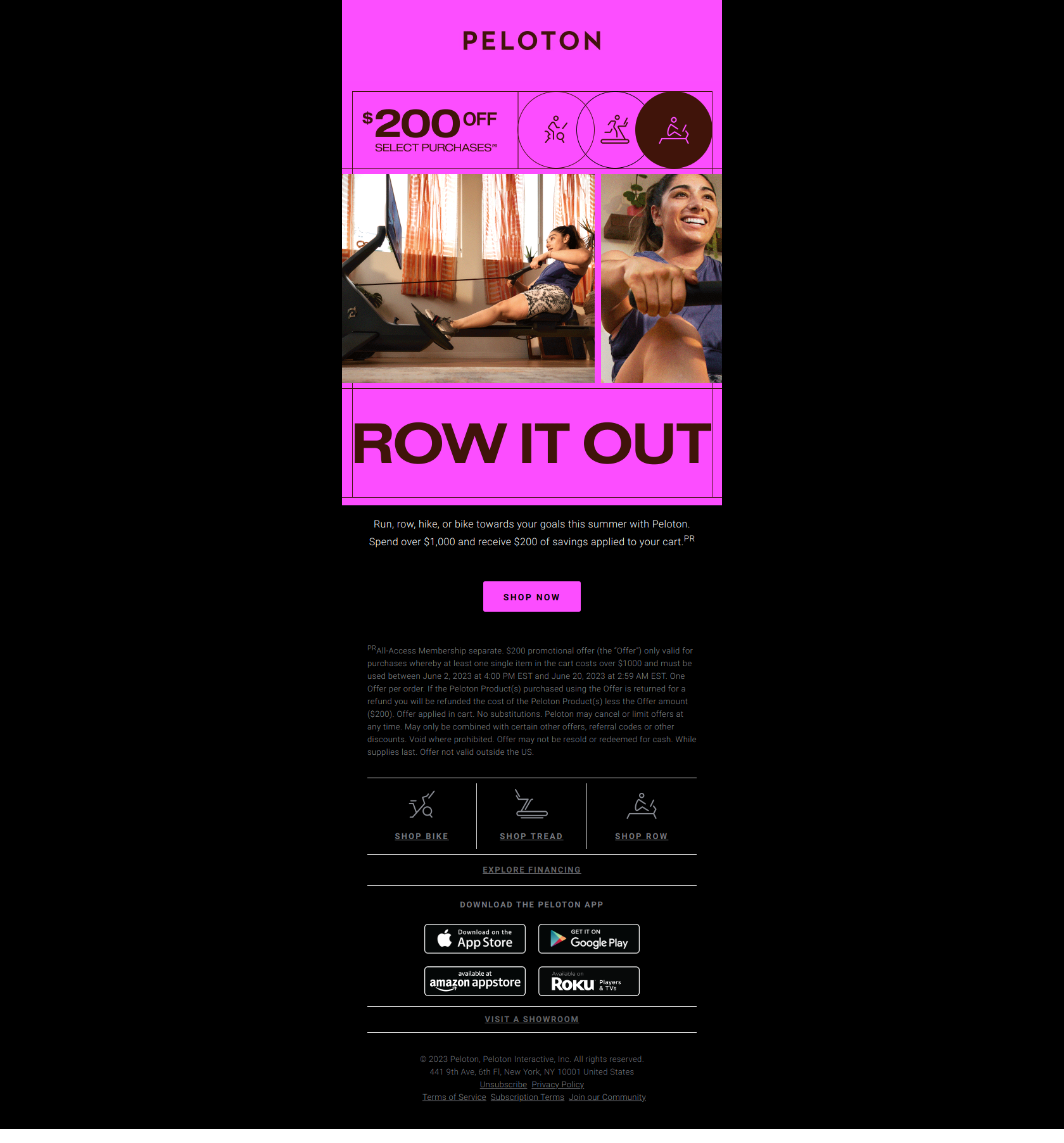 Newsletter Subject
Get $200 off select purchases
Peloton Newsletter Content
🌟 Peloton is bringing an exclusive offer to their customers. By using a promo code, buyers can get a discount of $200 on selected purchases.
🚲 The offer is valid for a limited time only, so potential customers are advised to take advantage of it as soon as possible.
🚲 The email contains more information regarding the promo code and how to claim the discount.
🚲 Peloton has provided clear instructions for its customers to ensure a hassle-free shopping experience.
✅ With this discount, customers can purchase high-quality products from Peloton at a more affordable price.