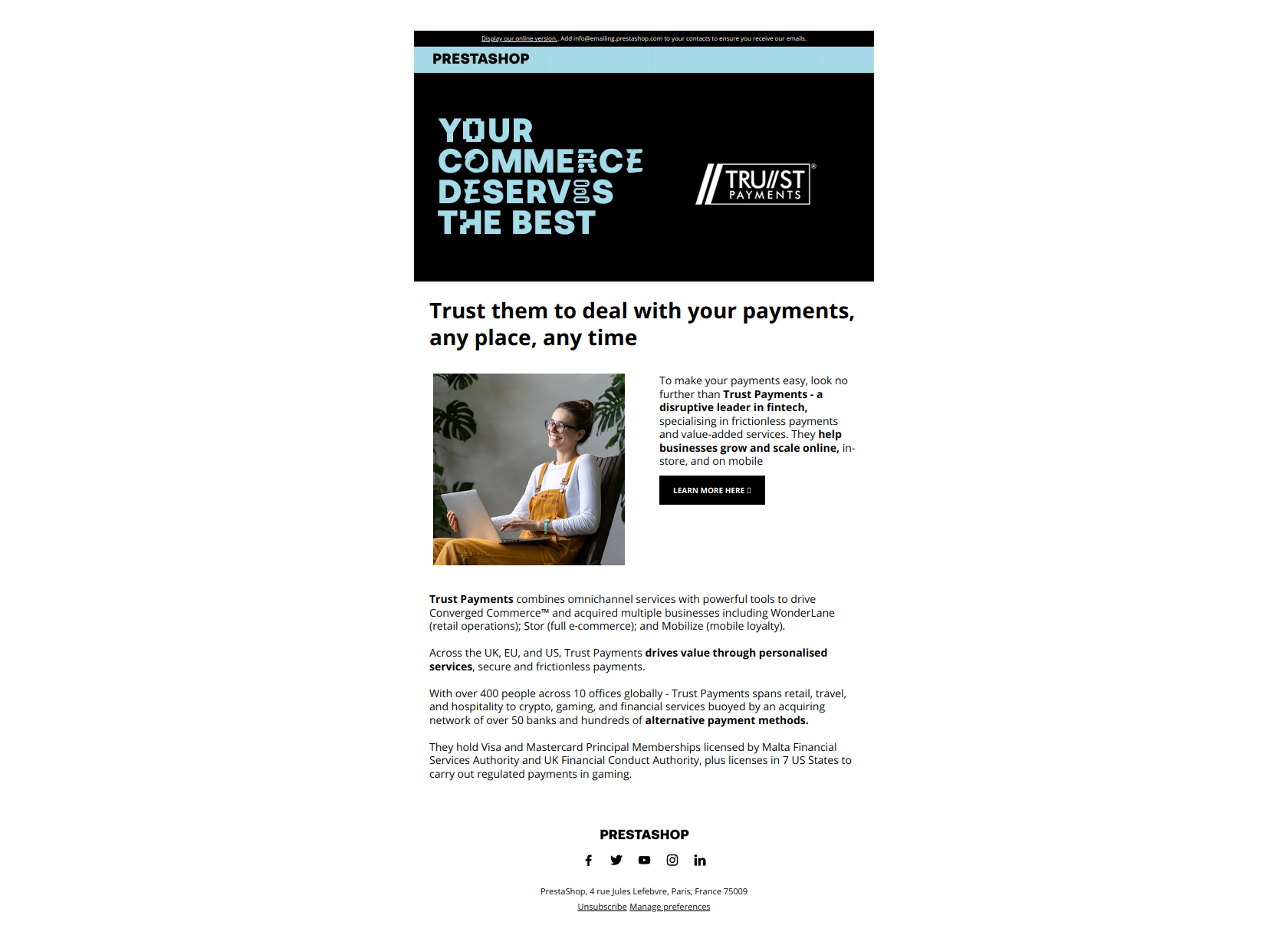 Newsletter Subject
Trust Payments: They make payments easy
PrestaShop Newsletter Content
🧾 Trust Payments is a renowned payment solution provider that aims to simplify and streamline the payment process for businesses and customers alike. Their commitment to making payments easy is evident in their recent email newsletter.
🧾 The email content, presented using tags, highlights the benefits and features of their seamless payment integration with PrestaShop. The email emphasizes how Trust Payments enables businesses to enhance their customer experience by offering a secure and convenient payment option through PrestaShop.
🧾 The tags describe the effortless integration process, allowing businesses to start accepting payments seamlessly and efficiently. Additionally, the email highlights Trust Payments' dedication to ensuring transaction security and compliance with industry standards.
🧾 The tags underline their robust fraud prevention measures and the ease of PCI-DSS compliance, safeguarding businesses and their customers. Trust Payments' commitment to providing exceptional customer support is also evident in the email content.
🧾 The tags mention their responsive customer service team, which is readily available to assist businesses with any payment-related queries or issues.
🧾 In conclusion, Trust Payments' email newsletter clearly conveys its mission to simplify payments, particularly through its integration with PrestaShop. Their user-friendly approach, robust security measures, and dedicated customer support make them a reliable payment solution provider for businesses seeking a streamlined and hassle-free payment experience.