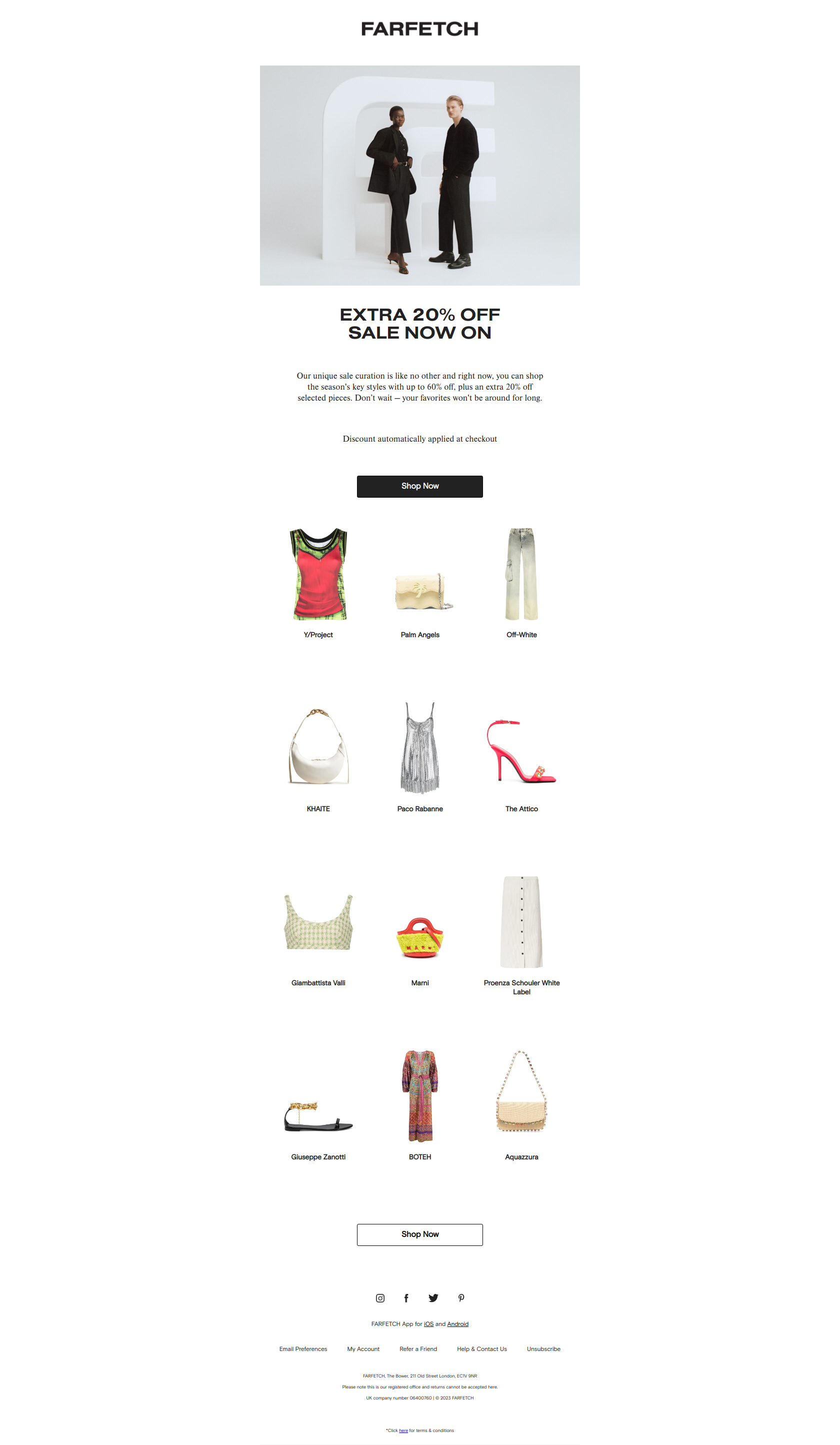 Newsletter Subject
Extra 20% off sale starts now
FARFETCH Newsletter Content
🧥 Introducing the latest promotion from FARFETCH, a leading online fashion retailer. The email content highlights an exciting opportunity for shoppers to enjoy an additional 20% off on sale items. The email, accompanied by a visually appealing image, catches the reader's attention and encourages them to take advantage of this limited-time offer.
🧥 Within the email, several tags provide a detailed description of the sale. It informs readers about the additional discount and emphasizes that this promotion is exclusively online. The offer aims to entice and engage customers by highlighting the significant savings they can enjoy on a wide range of sale items.
🧥 The email also stresses the importance of acting quickly, as the sale is labeled as "starts now." This creates a sense of urgency, encouraging readers to make their purchases swiftly to secure their desired items at the best possible prices.
🧥 Overall, the email content provides an enticing snapshot of the promotion, urging readers to explore the variety of discounted products available on FARFETCH. With the extra 20% off sale, customers can indulge in their favorite fashion pieces while maximizing their savings.