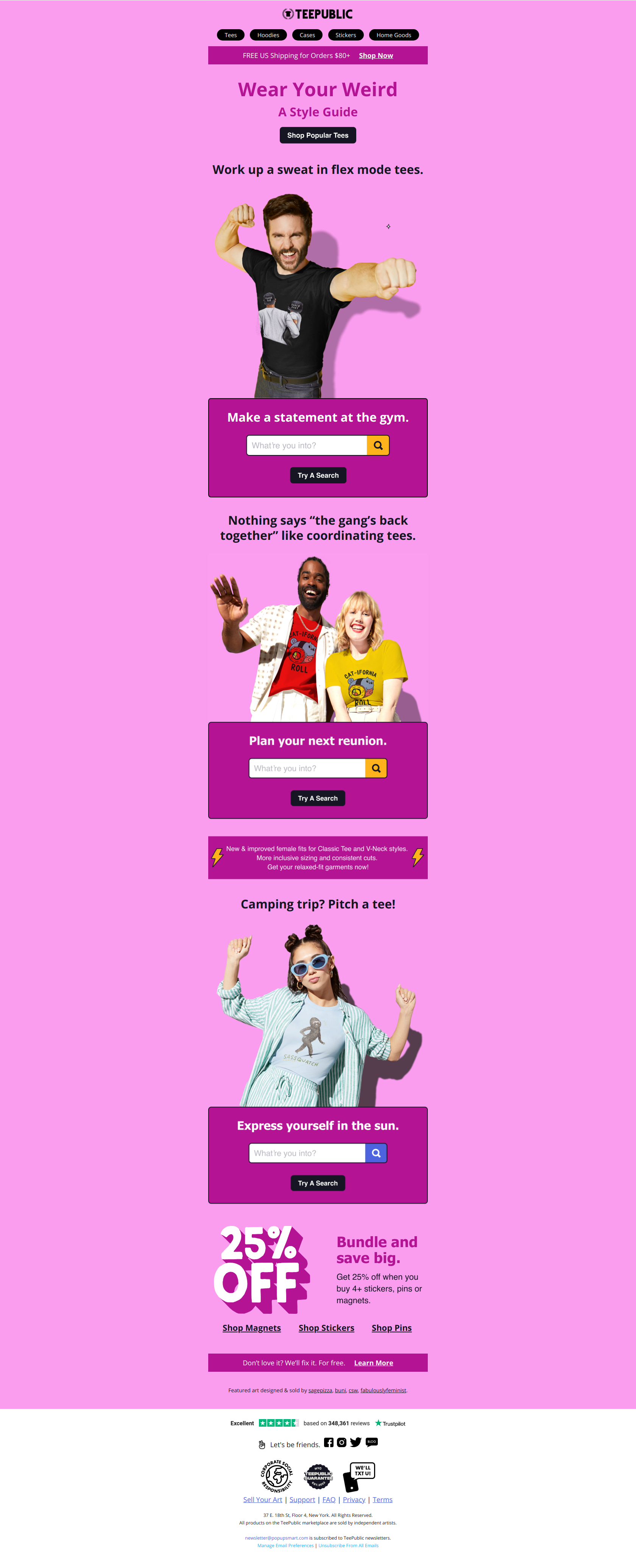 Newsletter Subject
📩 Style Guide Inside
TeePublic Newsletter Content
📩  This email introduces an exciting collaboration between TeePublic and various well-known brands. It showcases a diverse selection of officially licensed merchandise, ranging from pop culture icons to sporting events.
📩 The email highlights the extensive collection available on the TeePublic website, including t-shirts, hoodies, mugs, and more. With its user-friendly interface and high-quality products, TeePublic takes pride in providing customers with a platform to express their individuality.
📩 The email also mentions a limited-time offer on selected designs, encouraging readers to explore the exclusive options and make the most of this unique opportunity.
📩 With TeePublic's commitment to supporting artists and satisfying customers, every purchase symbolizes a connection between creativity, style, and individuality.