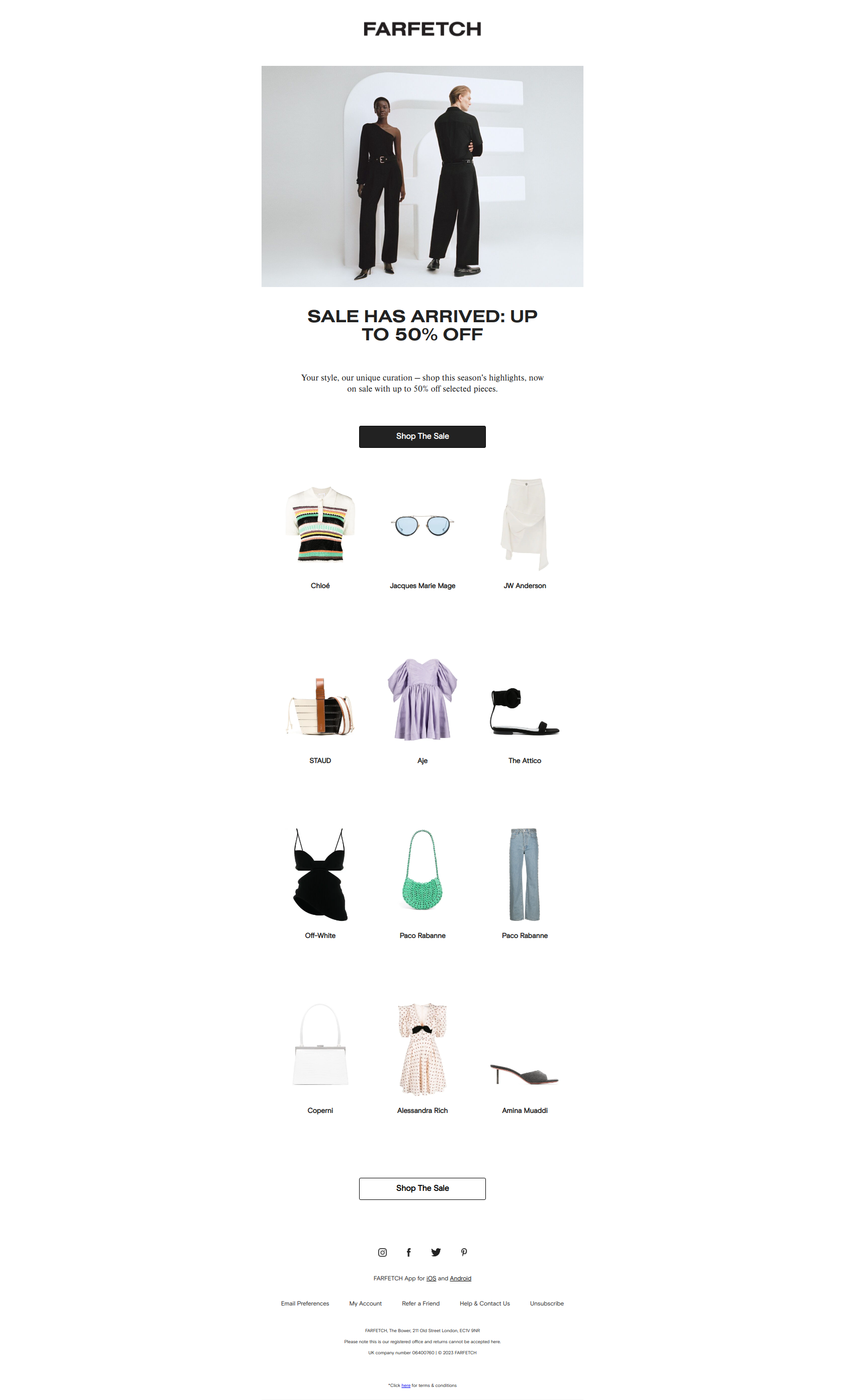 Newsletter Subject
Sale is here. Get up to 50% off now
FARFETCH Newsletter Content
In the email, FARFETCH announces a winter sale providing consumers with discounts of up to 60%.
The email showcases a selection of items, including coats, shoes, and bags, with new, lower prices. It also includes the company's returns policy and a reminder to shop quickly before the sale ends.
The email encourages subscribers to take advantage of the favorable prices and upgrade their winter wardrobe with the latest trends from FARFETCH.