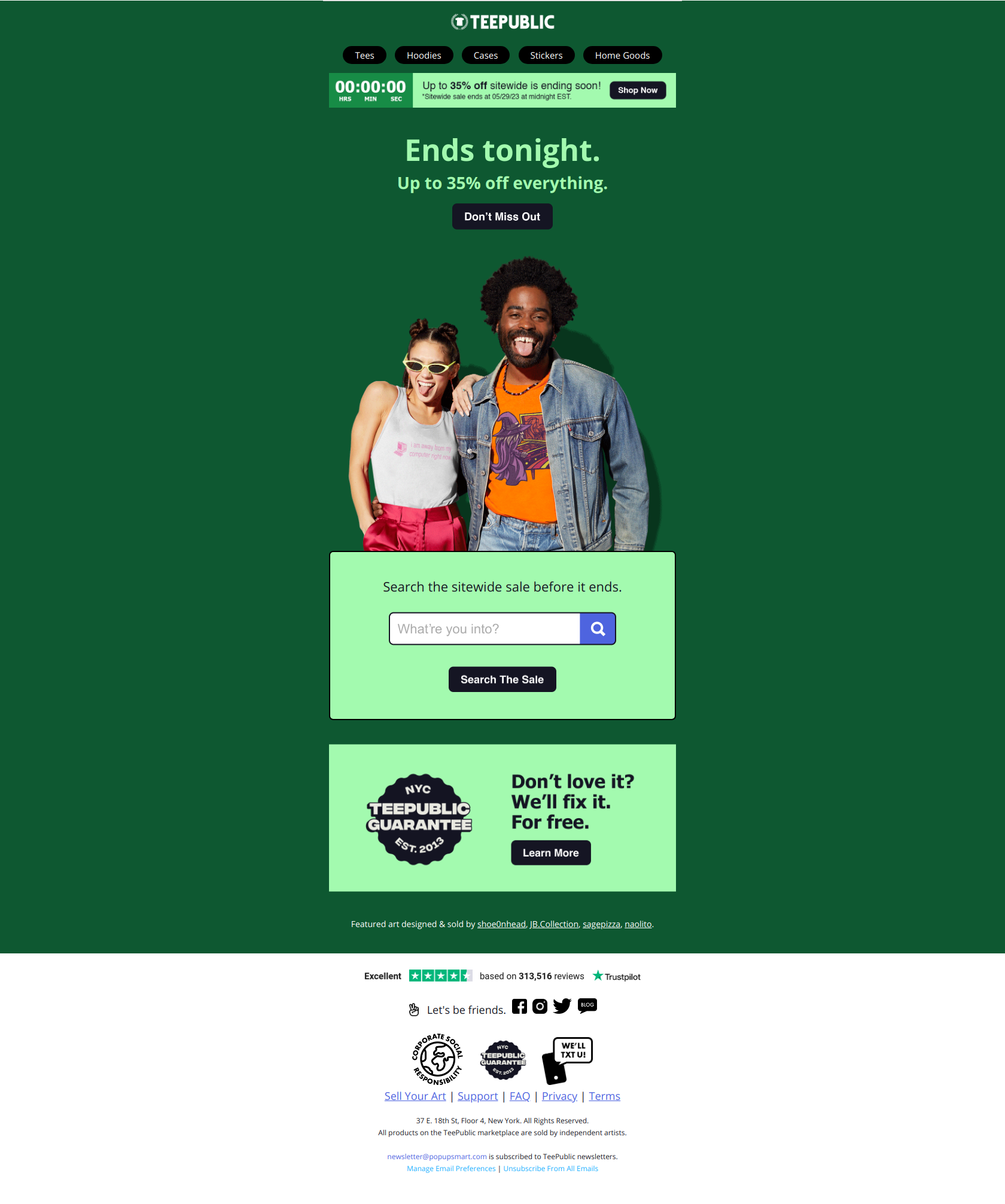 Newsletter Subject
⚡️ 12 HOURS LEFT ⚡️
TeePublic Newsletter Content
TeePublic, a popular online marketplace for independent creators to sell their designs on T-shirts, apparel, and accessories, has recently announced their new service - Custom Portraits.
The service allows customers to transform their personal photos into unique and custom-made portraits that feature their favorite characters, themes, and settings. With TeePublic's Custom Portraits, customers can now have a one-of-a-kind piece of art that showcases their personality, passion, and creativity.
The service is easy to use, fast, and affordable, making it ideal for customers who want to surprise their loved ones with a thoughtful gift or add a personal touch to their home decor.
TeePublic's Custom Portraits are available now, and customers can choose from a variety of sizes, frames, and styles to fit their preferences.