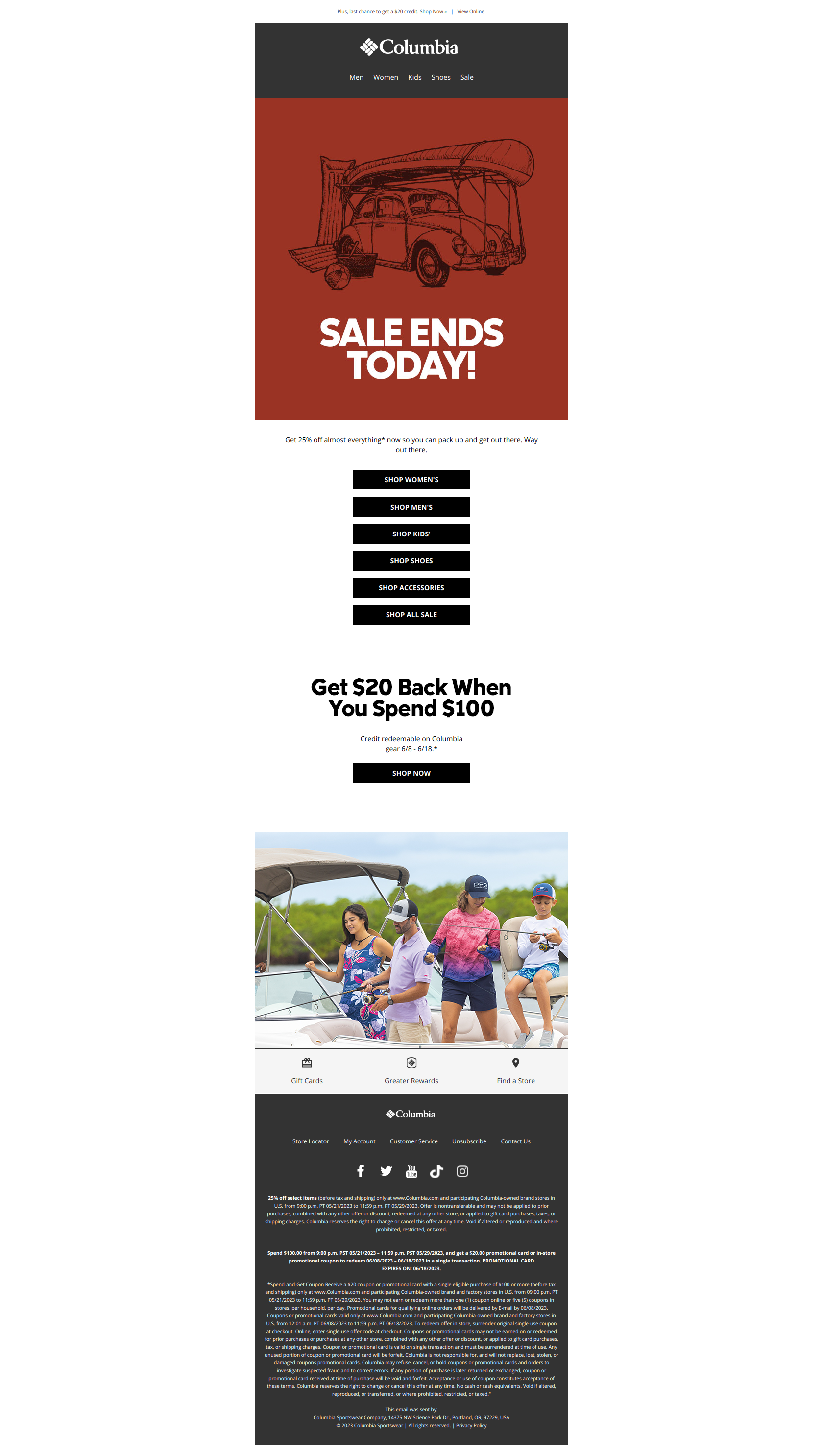 Newsletter Subject
HOURS LEFT: 25% off almost everything
Columbia Sportswear Newsletter Content
Columbia Sportswear's latest email campaign showcases its new line of winter clothing.
The email features a mix of stylish and functional clothing options such as jackets, hats, and boots that guarantee the wearer warmth and comfort, even in the harshest weather conditions.
Apart from providing clothing options, the email also offers tips and tricks for enjoying the winter season, like how to layer clothing properly.
Overall, the email message promotes the importance of staying warm while still maintaining one's style.