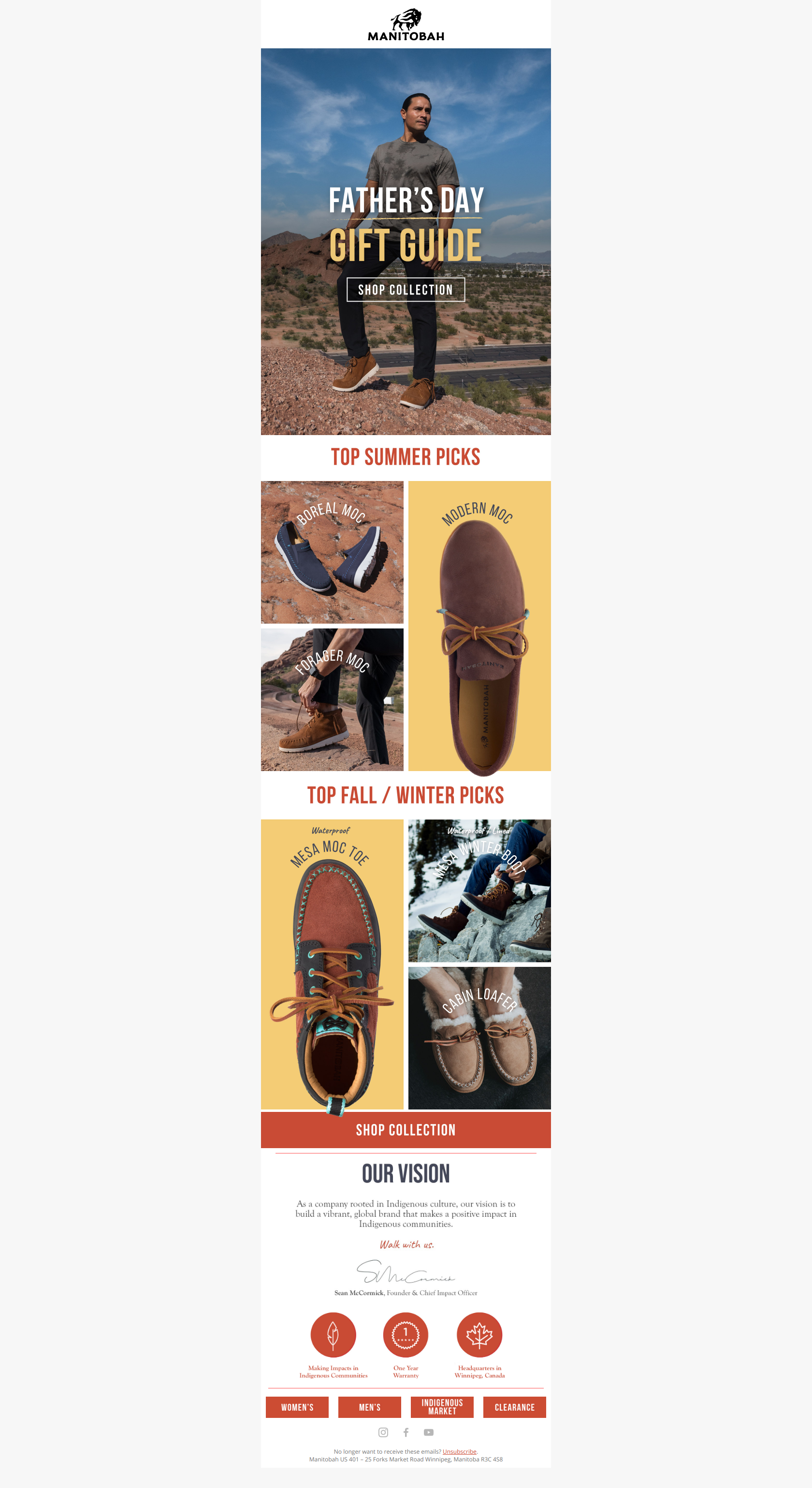 Newsletter Subject
Last Chance For Father's Day Shopping
Manitobah Newsletter Content
👞 Father's Day is just around the corner, and if you haven't found the perfect gift for your dad yet, now is your last chance. An exciting email caught your eye, inviting you to explore a variety of gifts specifically curated for this special occasion.
👞 Manitobah highlights its commitment to preserving indigenous traditions and empowering indigenous communities through its products. The email content is neatly organized into clear sections, making it easy for you to find exactly what you're looking for.
👞 Moving on, the email introduces a variety of accessories, including beautifully designed bags and backpacks. These items offer a perfect blend of functionality and style, making them a practical and fashionable gift choice for any father figure in your life.
👞 The curated selection of moccasins, accessories, and indigenous products provides a diverse range of options, ensuring there's something just right for every dad out there.