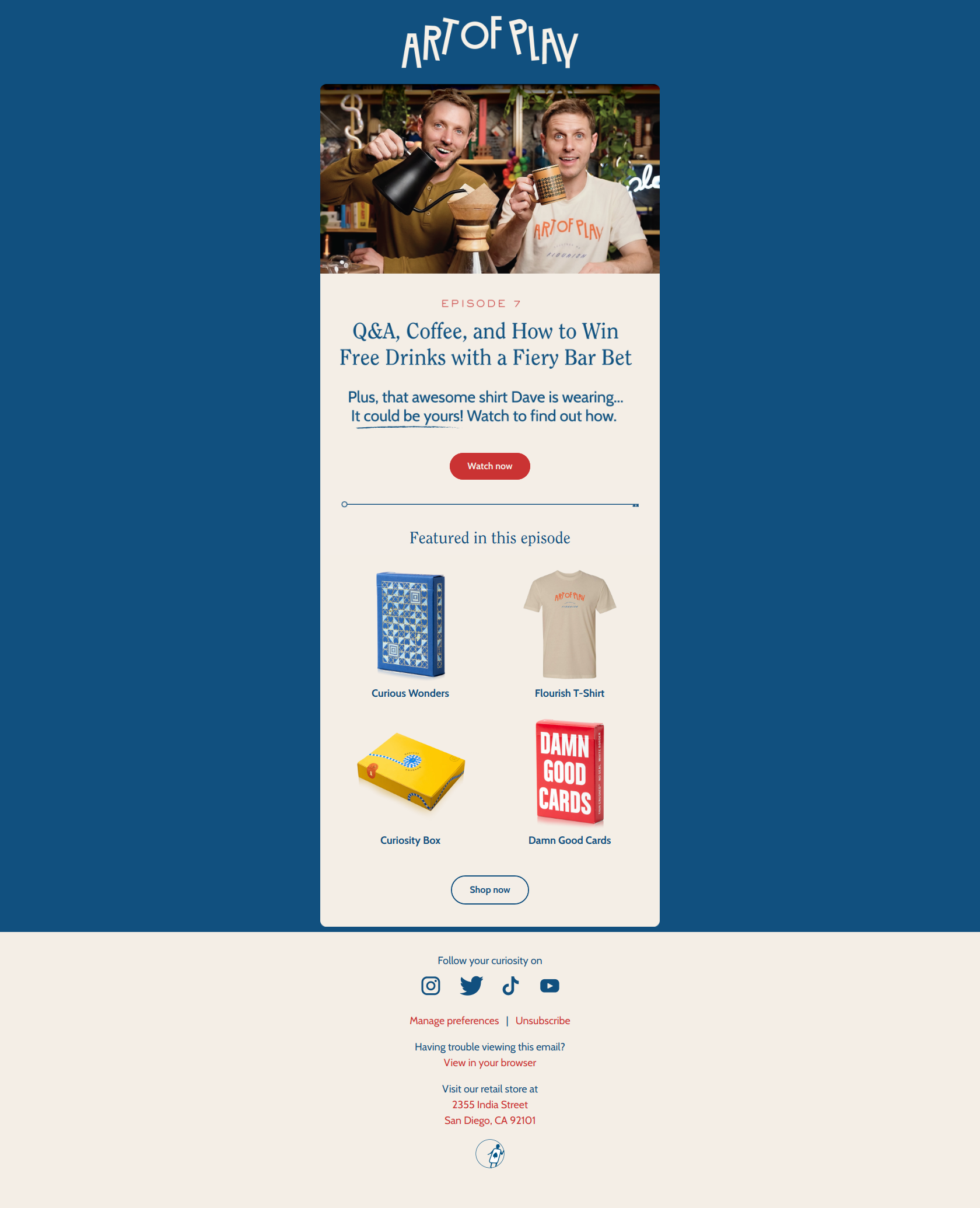 Newsletter Subject
Drinking ☕ and playing with 🔥
Art of Play Newsletter Content
Art of Play is an online store that offers unique and playful playing cards, puzzles, and games.
In their email, they highlight a new addition to their collection - The Pinocchio Playing Cards. These cards feature intricate illustrations that capture the magic and mystery of the beloved children's story.
The email also includes some exciting news for international customers. Art of Play now offers free international shipping on orders over $150. This is great news for those who live outside the United States and have been eyeing Art of Play's delightful products.
Additionally, the email invites subscribers to stay connected via social media. Art of Play can be found on Instagram, Facebook, and Twitter, where they regularly share new products, sales, and behind-the-scenes peeks at their creative process.
Overall, Art of Play's latest email is a great way to discover new and imaginative games and toys while staying connected to the latest news from a dynamic and creative brand.