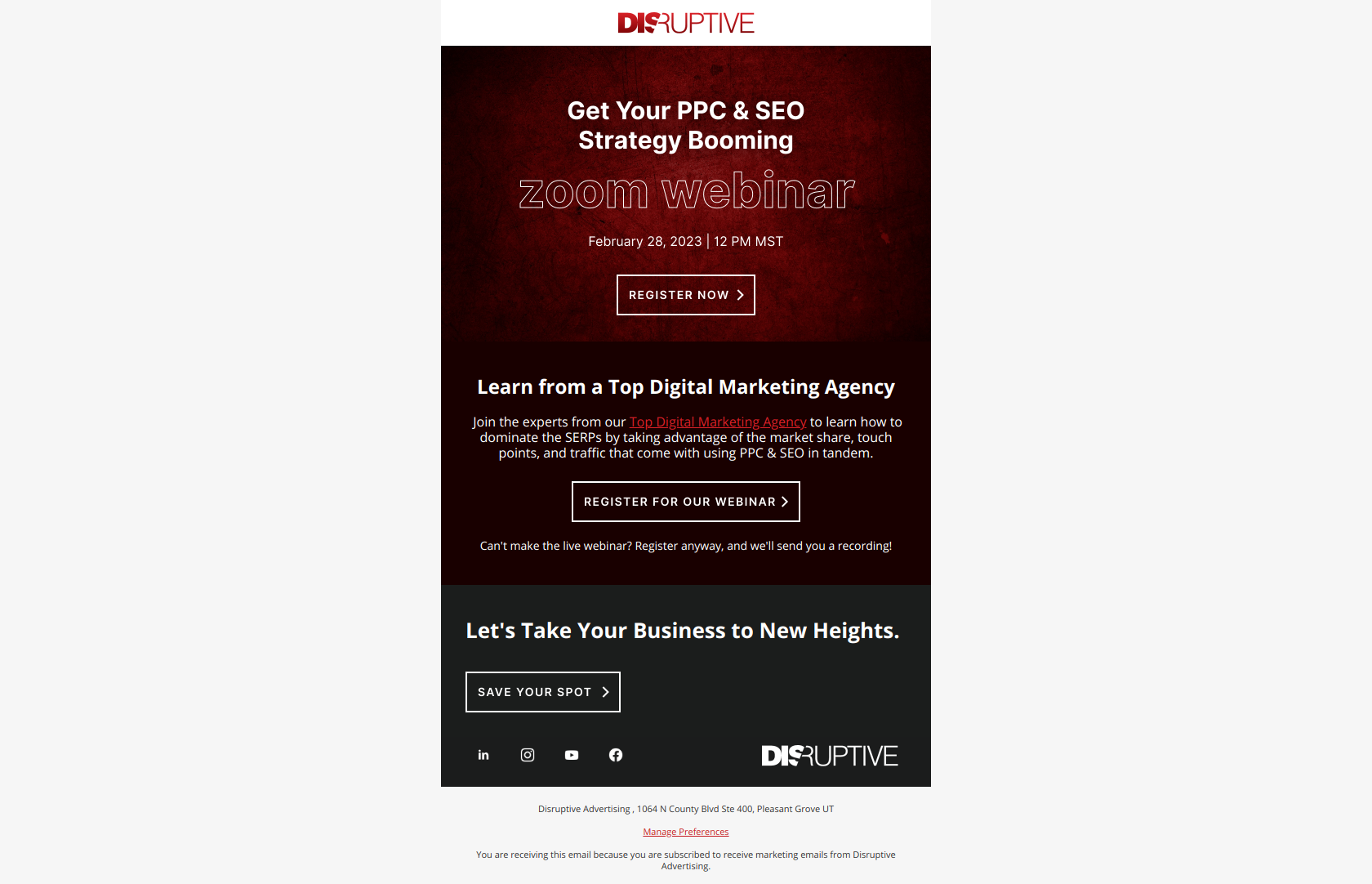 Newsletter Subject
Don't miss this opportunity to learn from the experts 🤓
Disruptive Advertising Newsletter Content
Get Your PPC & SEO Strategy Booming
zoom webinar
February 28, 2023 | 12 PM MST
[REGISTER NOW]
Learn from a Top Digital Marketing Agency
Join the experts from our Top Digital Marketing Agency to learn how to dominate the SERPs by taking advantage of the market share, touch points, and traffic that come with using PPC & SEO in tandem.
[REGISTER FOR OUR WEBINAR]
Can't make the live webinar? Register anyway, and we'll send you a recording!