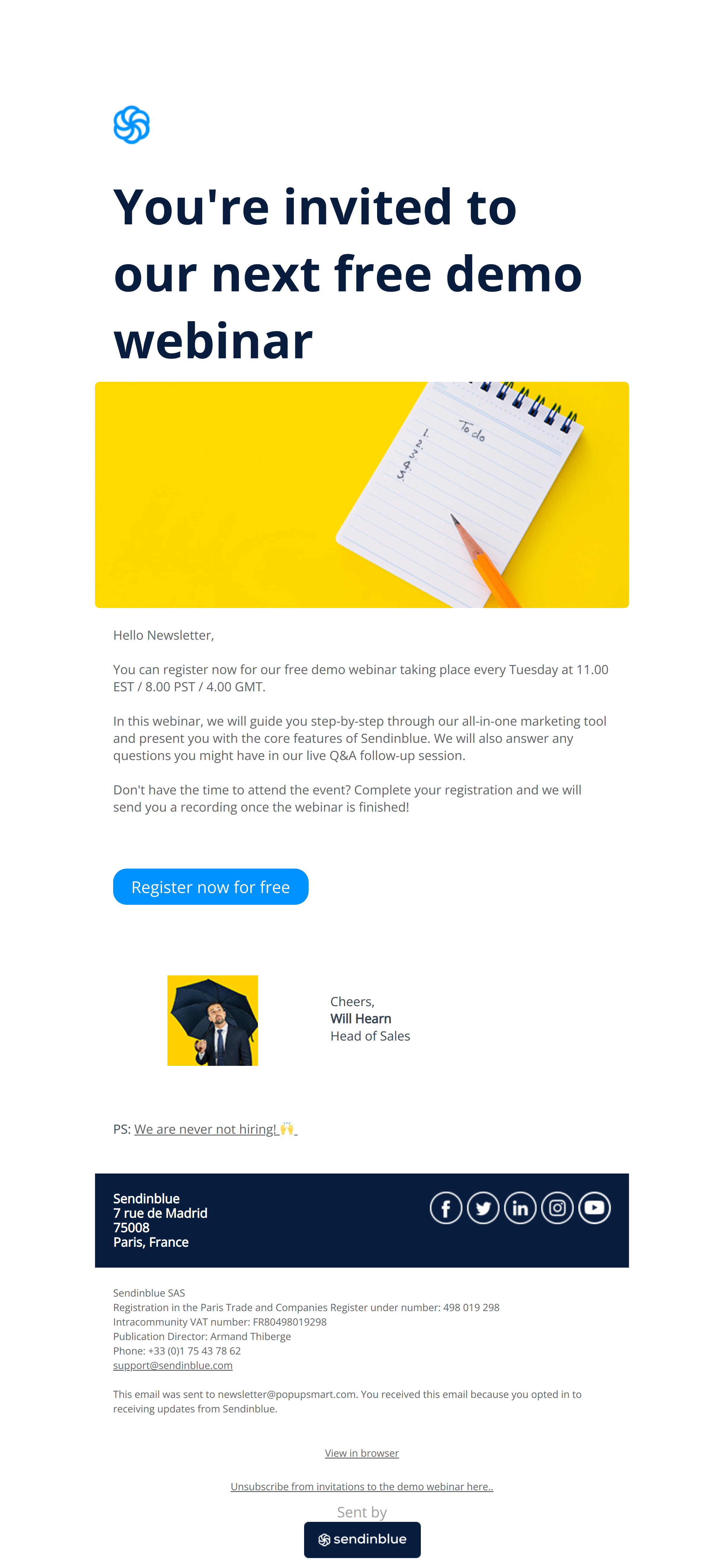 Newsletter Subject
[Invitation] Join our free demo webinar
Will @ Sendinblue Newsletter Content
You're invited to our next free demo webinar
Hello Newsletter,
You can register now for our free demo webinar taking place every Tuesday at 11.00 EST / 8.00 PST / 4.00 GMT.
In this webinar, we will guide you step-by-step through our all-in-one marketing tool and present you with the core features of Sendinblue. We will also answer any questions you might have in our live Q&A follow-up session.
Don't have the time to attend the event? Complete your registration and we will send you a recording once the webinar is finished!