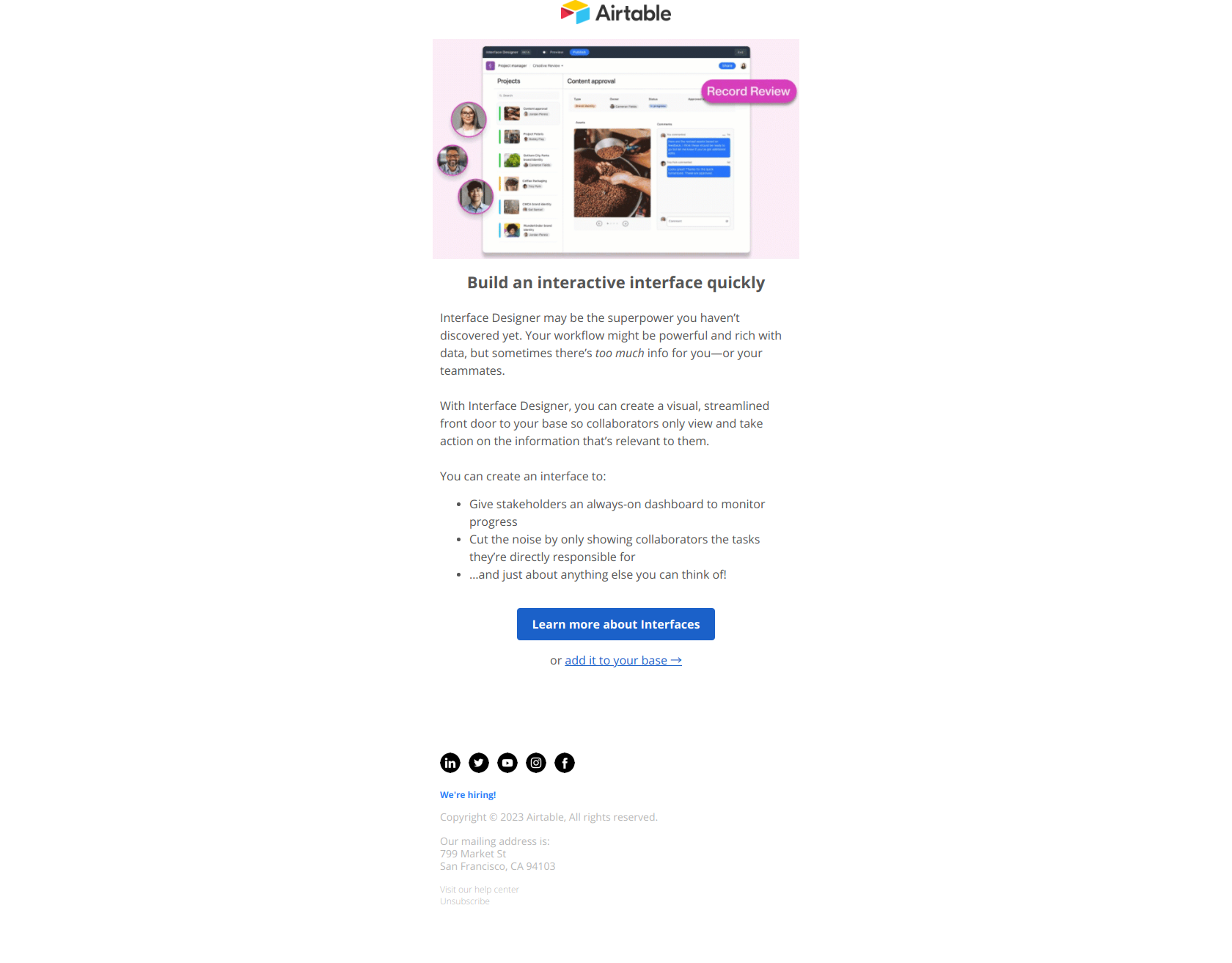 Newsletter Subject
💡  Airtable's new superpower
The Airtable Team Newsletter Content
Build an interactive interface quickly
Interface Designer may be the superpower you haven't discovered yet. Your workflow might be powerful and rich with data, but sometimes there's too much info for you—or your teammates.
With Interface Designer, you can create a visual, streamlined front door to your base so collaborators only view and take action on the information that's relevant to them.
You can create an interface to:
Give stakeholders an always-on dashboard to monitor progress

Cut the noise by only showing collaborators the tasks they're directly responsible for

…and just about anything else you can think of!
[Learn more about interfaces]
or add it to your base →