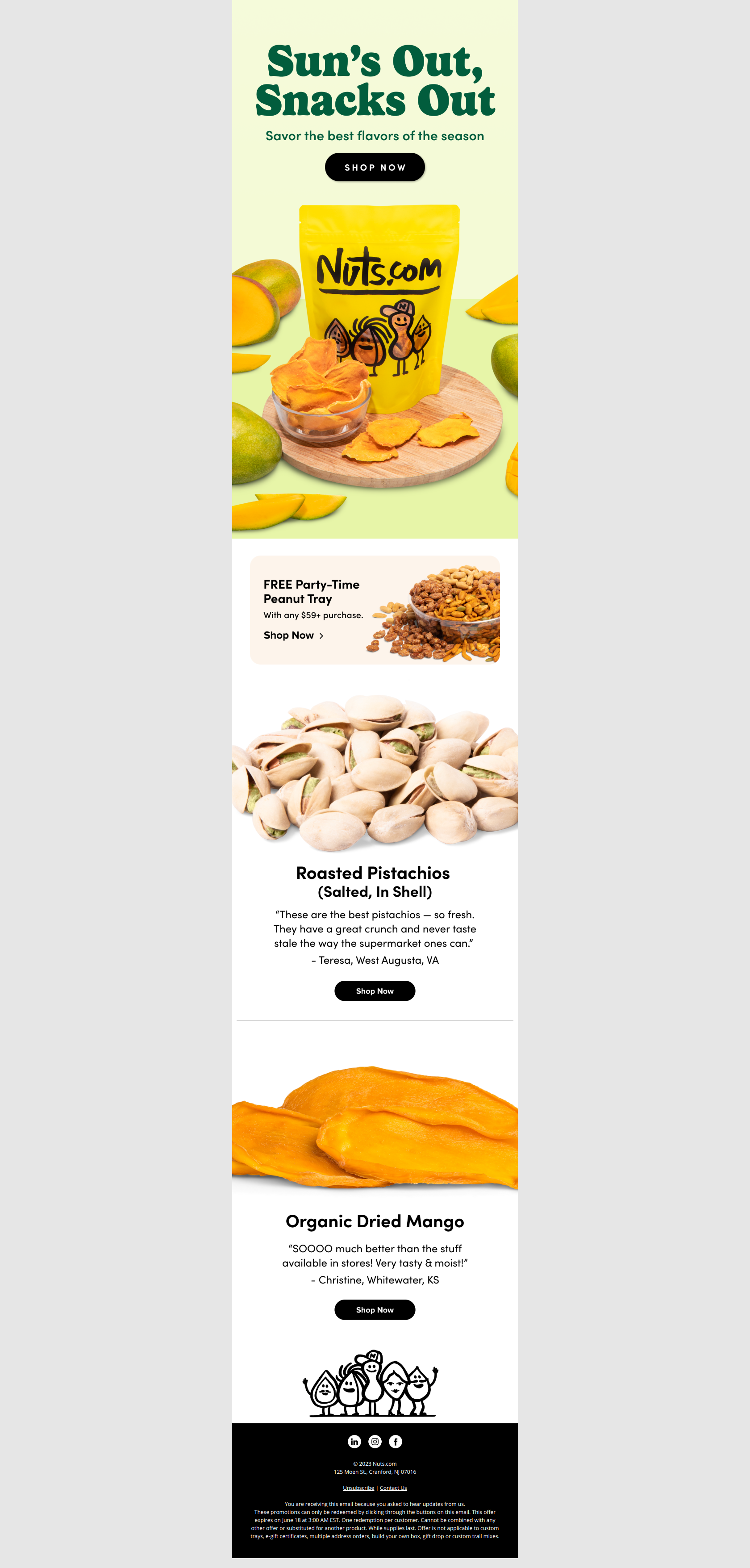 Newsletter Subject
Your Summer Snack Game = Upgraded
Nuts.com Newsletter Content
🥭 Upon opening the email, readers are greeted with vibrant images showcasing a variety of delectable snacks conveniently available on Nuts.com. The email content is neatly organized into different sections, each highlighting a particular snack category.
🥭 Scanning through the email, readers can find delightful snacks such as dried fruit, chocolate-covered treats, savory nuts, crunchy popcorn, and much more. Each snack category is accompanied by mouth-watering imagery, enticing readers to explore further.
🥭 The email emphasizes the premium quality and freshness of Nuts.com's products, assuring readers that they can indulge in these treats with confidence. Furthermore, the email offers special promotions and discounts exclusively for subscribers.
🥭 By showcasing limited-time offers and highlighting the value for money, Nuts.com succeeds in creating a sense of urgency and encouraging readers to take advantage of these exciting deals.
🥭 Overall, Nuts.com's email newsletter "Your Summer Snack Game = Upgraded" effectively captures the essence of the summer season by presenting a wide variety of scrumptious snacks.