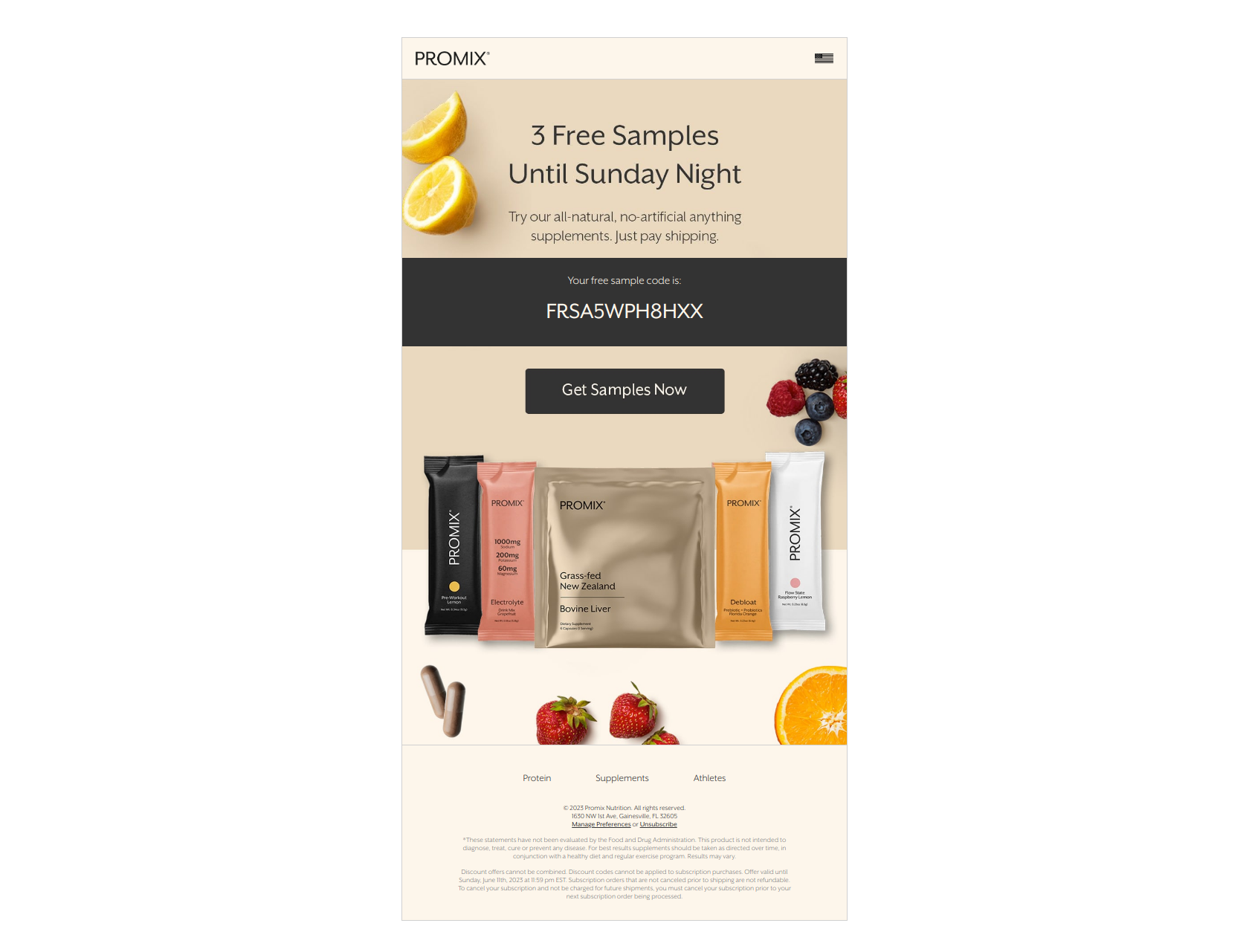 Newsletter Subject
Try 3 Free Samples!
Promix Newsletter Content
💊 The email content reveals that the recipients have been selected to receive three sample products from Promix's extensive range.
💊 The first section of the email introduces the promotion, emphasizing the complementary nature of the samples. It highlights that these samples are an excellent chance for customers to experience high-quality products for themselves.
💊 The email includes an enticing call to action, urging readers to claim their free samples by simply clicking on a provided link.
💊  The content describes the powder's attributes, such as its premium quality, made from grass-fed cows, and its rich flavor. It highlights the protein's value for enhancing muscle recovery and supporting overall fitness goals.
💊 In conclusion, Promix's latest email campaign embraces the slogan "Try 3 Free Samples!" as an opportunity for customers to explore their exceptional product line.