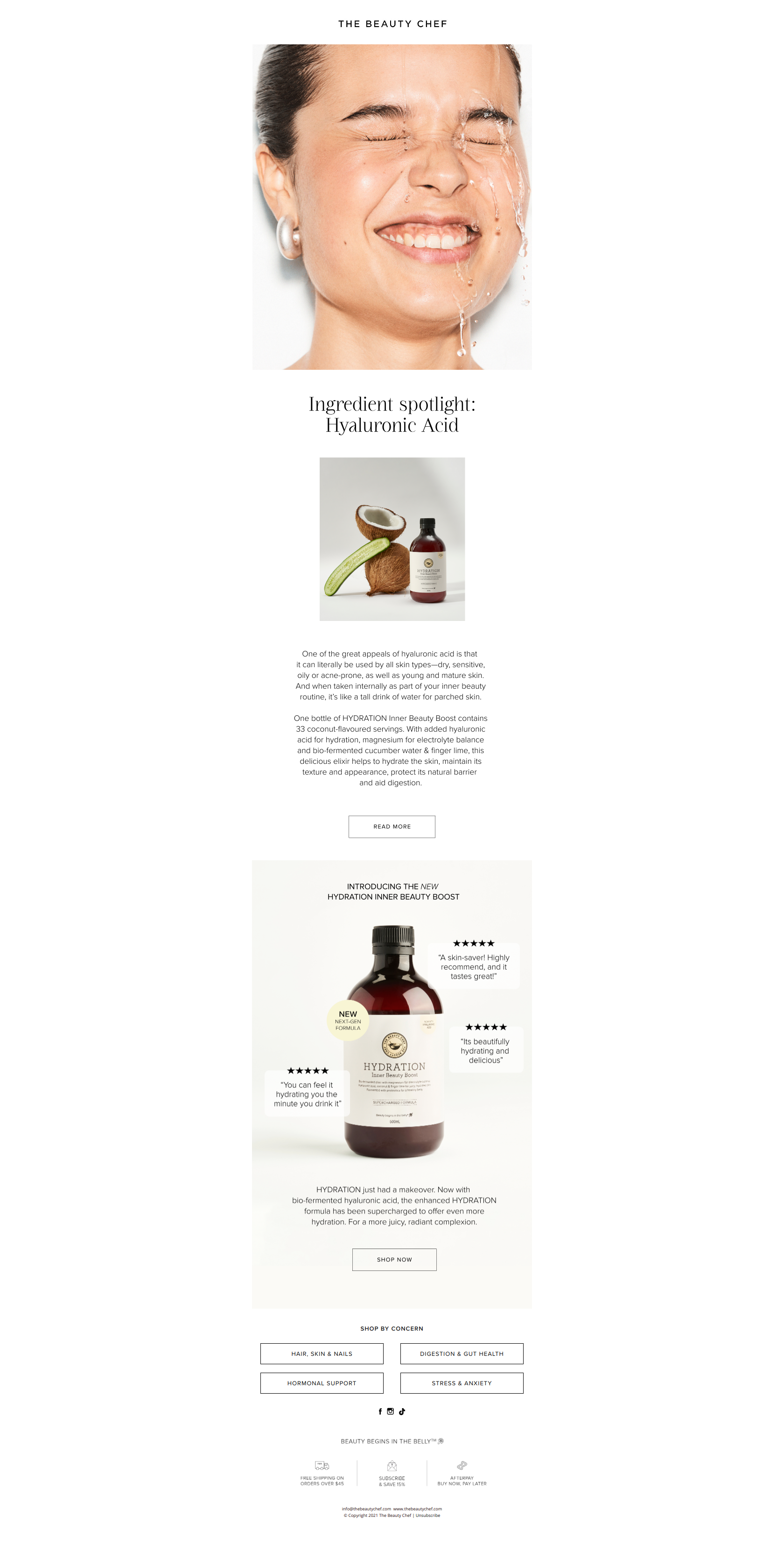 Newsletter Subject
"You can feel it hydrating you the minute you drink it"
The Beauty Chef Newsletter Content
🌟 The email content from The Beauty Chef focuses on the hydrating benefits of their new drink.
💧 The opening line, "You can feel it hydrating you the minute you drink it" sets the tone for the rest of the email.
💧 The content is catered to individuals who prioritize healthy and natural alternatives for beauty and wellness, as The Beauty Chef prides itself on being a "probiotic superfood beauty brand."
💧 The email highlights the various natural and organic ingredients used in the drink, such as aloe vera and coconut water, and emphasizes the importance of hydrating for overall health and beauty benefits.
✅ The message is clear: drinking The Beauty Chef's hydrating drink is not only refreshing but also beneficial for the body.