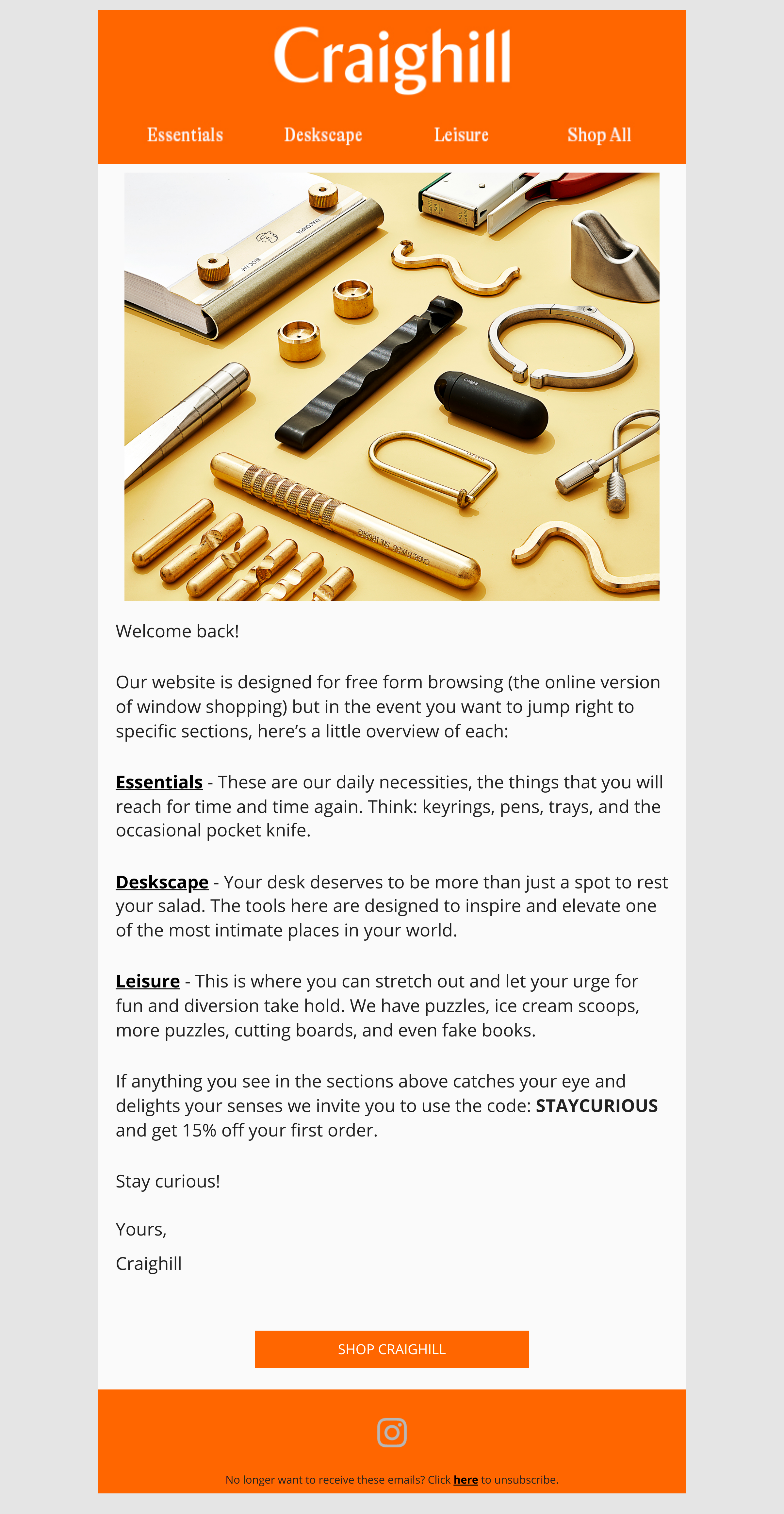 Newsletter Subject
Work & Play, Play & Work
Craighill Newsletter Content
Welcome back!
Our website is designed for free form browsing (the online version of window shopping) but in the event you want to jump right to specific sections, here's a little overview of each:
Essentials - These are our daily necessities, the things that you will reach for time and time again. Think: keyrings, pens, trays, and the occasional pocket knife.
Deskscape - Your desk deserves to be more than just a spot to rest your salad. The tools here are designed to inspire and elevate one of the most intimate places in your world.
Leisure- This is where you can stretch out and let your urge for fun and diversion take hold. We have puzzles, ice cream scoops, more puzzles, cutting boards, and even fake books.
If anything you see in the sections above catches your eye and delights your senses we invite you to use the code: STAYCURIOUS and get 15% off your first order.
Stay curious!
Yours,
Craighill
[SHOP CRAIGHILL]