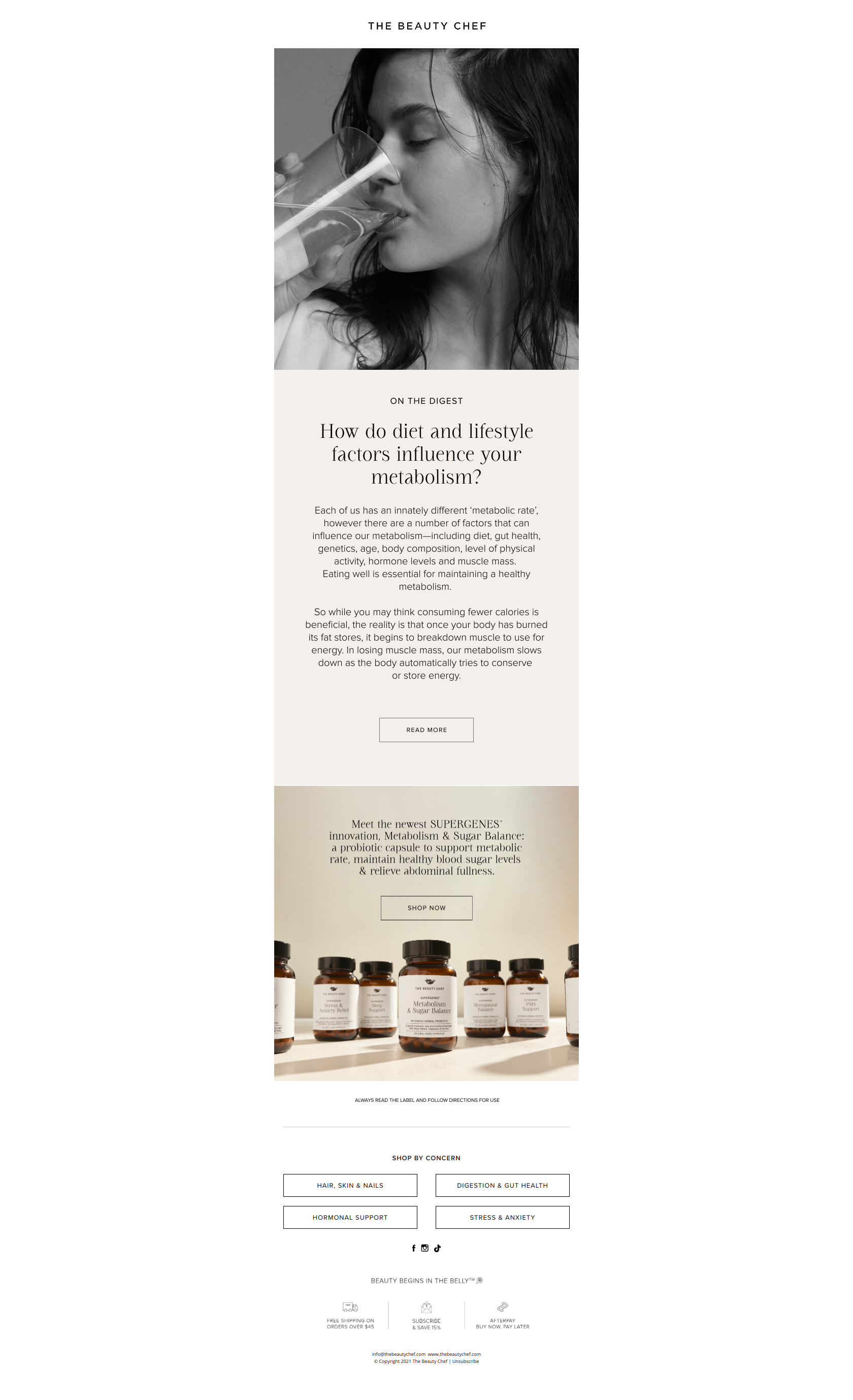 Newsletter Subject
Why 'eating' is vital for a healthy metabolism
The Beauty Chef Newsletter Content
💧 In the latest email newsletter from The Beauty Chef, readers can learn about why the act of 'eating' plays a vital role in maintaining a healthy metabolism.
💧 The email explores the importance of nourishing our bodies through the consumption of nutrient-rich foods. The underlying message emphasizes the positive impact that mindful eating can have on our overall well-being.
💧 The newsletter also highlights The Beauty Chef's commitment to supporting individuals on their journey towards achieving a balanced and vibrant lifestyle.
💧 By providing valuable insights and guidance, The Beauty Chef continues to empower its audience to make informed choices that prioritize their health and metabolism.