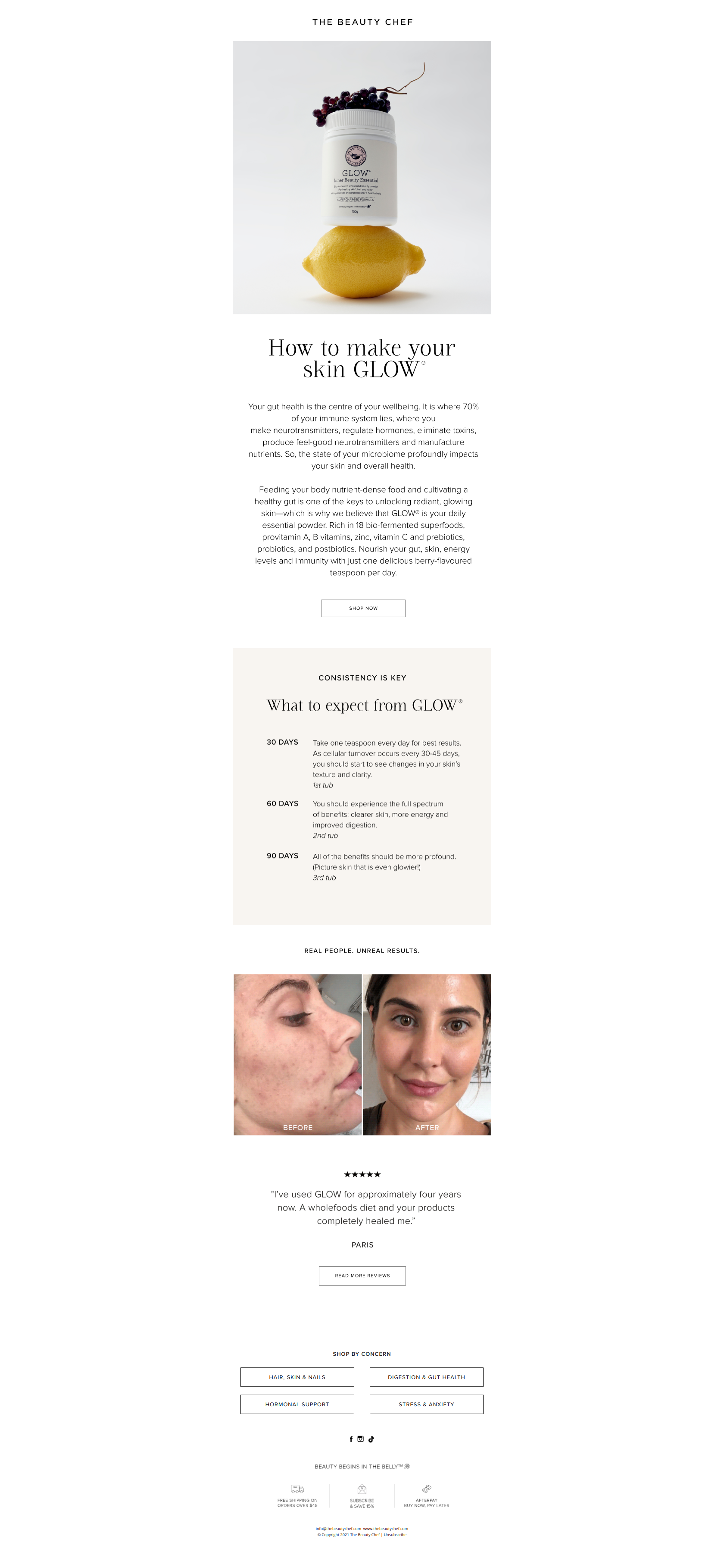 Newsletter Subject
Want that GLOW®? Of course, you do
The Beauty Chef Newsletter Content
🌟 The Beauty Chef, a brand that focuses on nourishing the body through conscious food choices, has an exciting product called Want that GLOW® that promises a radiant complexion.
✅ The brand offers a newsletter you can sign up for, which will keep you updated on their latest products, exclusive offers, natural recipes, and expert advice.
✅ The email content is designed to help you achieve a healthy beauty routine and achieve that glowing skin you've always wanted.
✅ By signing up, you'll get access to helpful tips on how to use The Beauty Chef's products, along with other lifestyle advice that will help you look and feel your best.
🚀 So why wait? Subscribe now and start your journey toward a radiant, healthy-looking complexion!