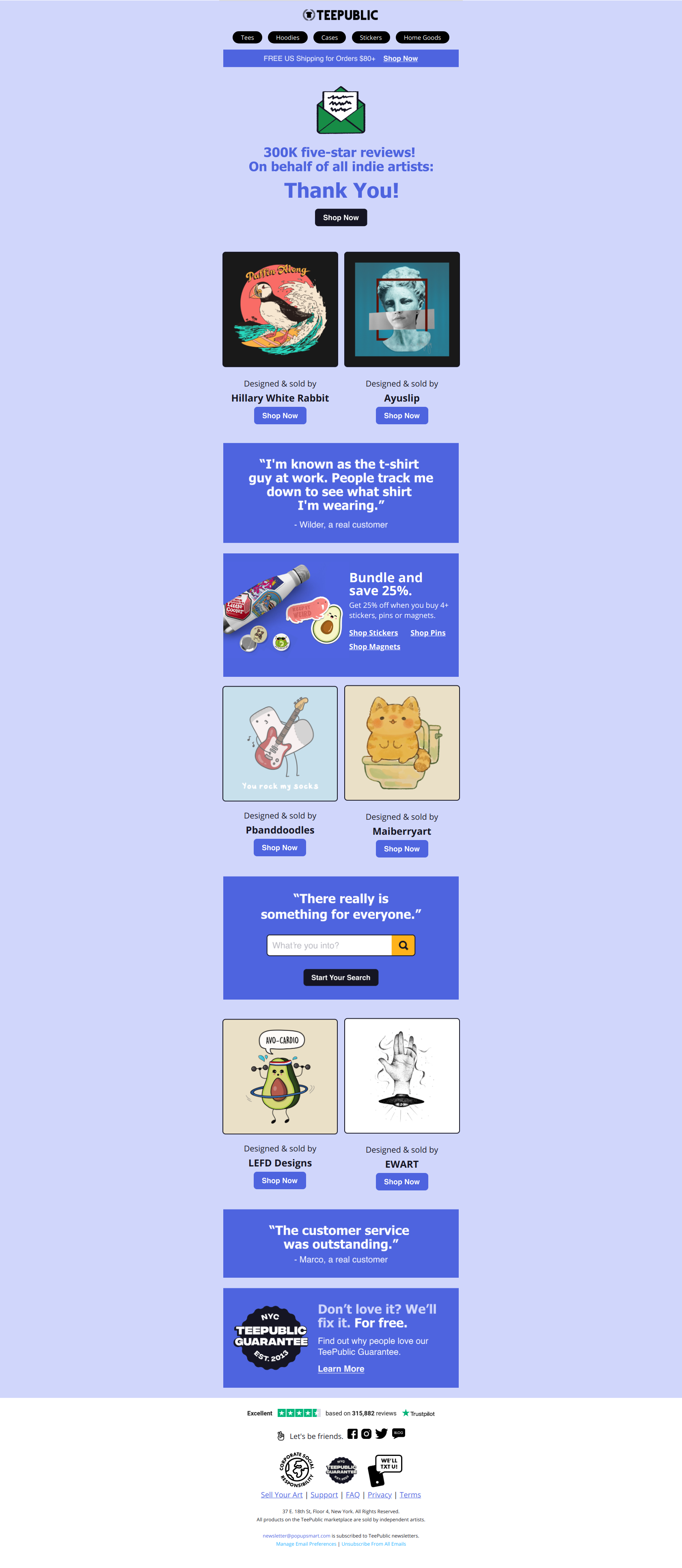 Newsletter Subject
Be like "t-shirt guy"
TeePublic Newsletter Content
👕 The email content from TeePublic showcases an interesting story about a man whose t-shirt designs made him famous and successful.
💁🏻‍♂️ The story goes on to inspire readers to be like this "t-shirt guy" and follow their passion with dedication.
👕 The email also features some of the coolest and latest t-shirt designs available on TeePublic's platform.
👕 With a variety of designs and prints, one can easily find their perfect fit and flaunt their style. So, grab your favorite t-shirt and step out in style with TeePublic.