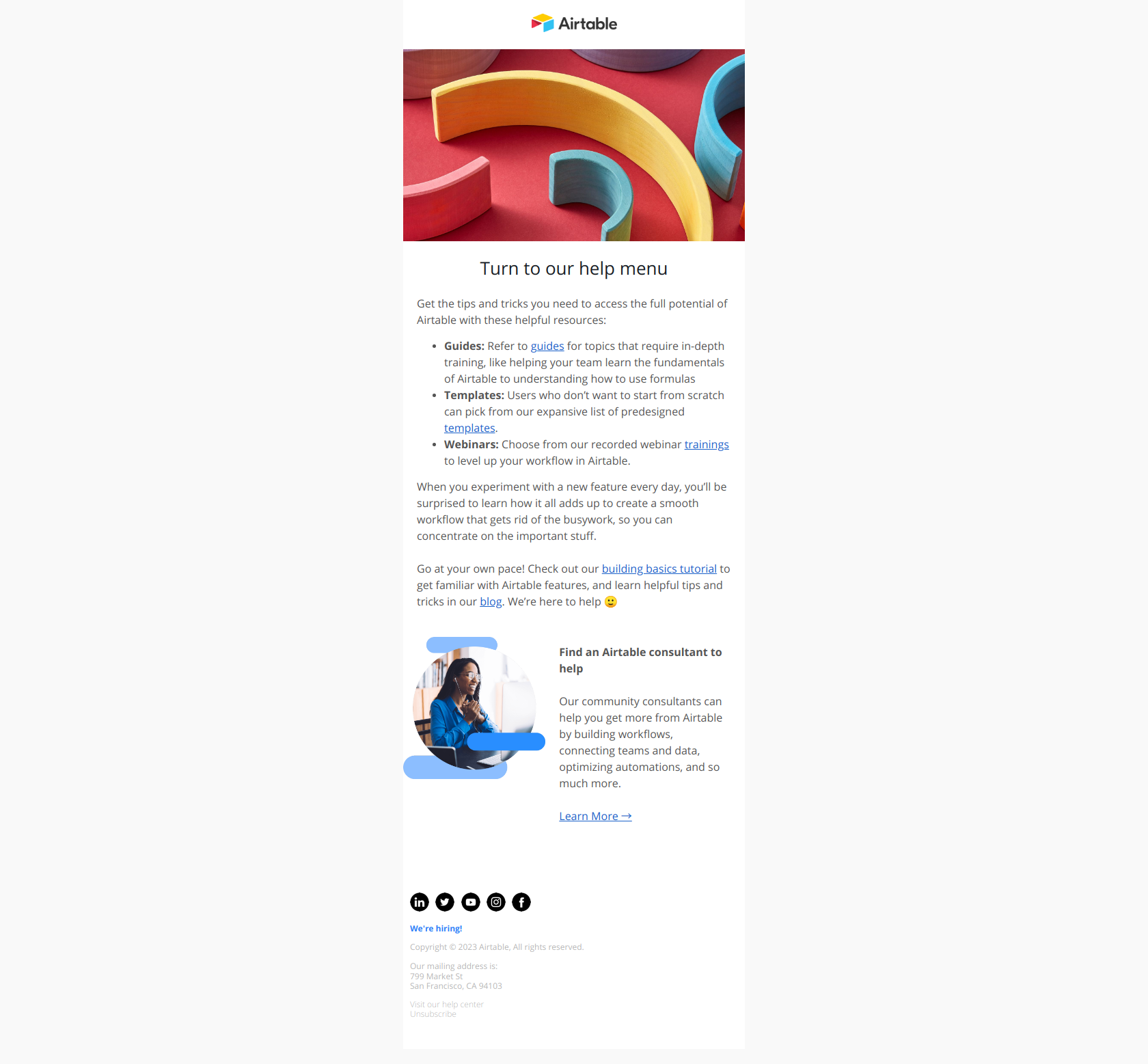 Newsletter Subject
Top three ways to learn Airtable
The Airtable Team Newsletter Content
Turn to our help menu
Get the tips and tricks you need to access the full potential of Airtable with these helpful resources:
Guides: Refer to guides for topics that require in-depth training, like helping your team learn the fundamentals of Airtable to understanding how to use formulas
Templates: Users who don't want to start from scratch can pick from our expansive list of predesigned templates.
Webinars: Choose from our recorded webinar trainings to level up your workflow in Airtable.
When you experiment with a new feature every day, you'll be surprised to learn how it all adds up to create a smooth workflow that gets rid of the busywork, so you can concentrate on the important stuff.
Go at your own pace! Check out our building basics tutorial to get familiar with Airtable features, and learn helpful tips and tricks in our blog. We're here to help 🙂
Find an Airtable consultant to help
Our community consultants can help you get more from Airtable by building workflows, connecting teams and data, optimizing automations, and so much more.
[Learn More →]