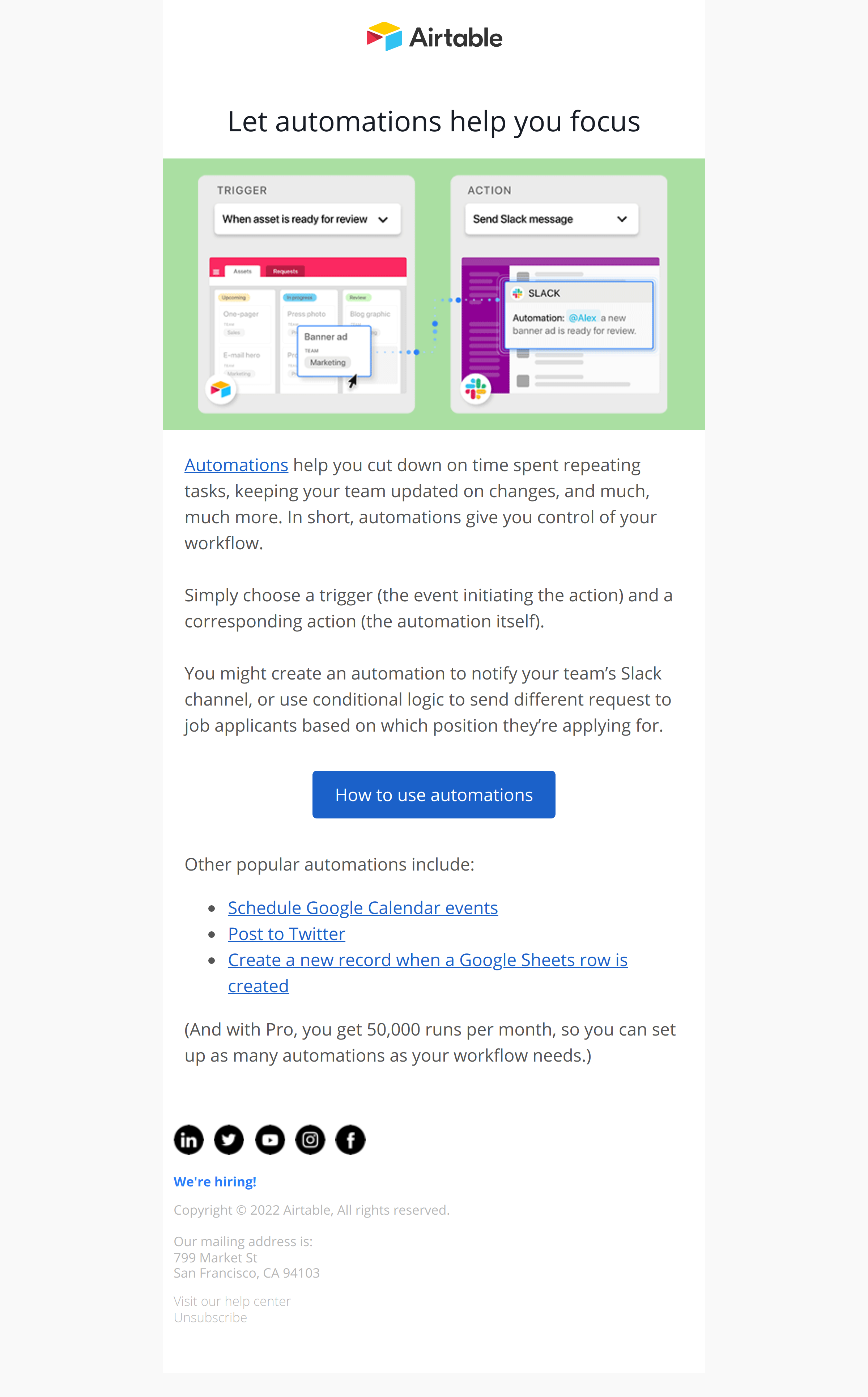 Newsletter Subject
Take some work out of your workflow
The Airtable Team Newsletter Content
Let automations help you focus  
Automations  help you cut down on time spent repeating tasks, keeping your team updated on changes, and much, much more. In short, automations give you control of your workflow.
Simply choose a trigger (the event initiating the action) and a corresponding action (the automation itself).
You might create an automation to notify your team's Slack channel, or use conditional logic to send different request to job applicants based on which position they're applying for.
[How to use automation]
Other popular automations include:
* Schedule Google Calendar events  
* Post to Twitter  
* Create a new record when a Google Sheets row is created  
(And with Pro, you get 50,000 runs per month, so you can set up as many automations as your workflow needs.)