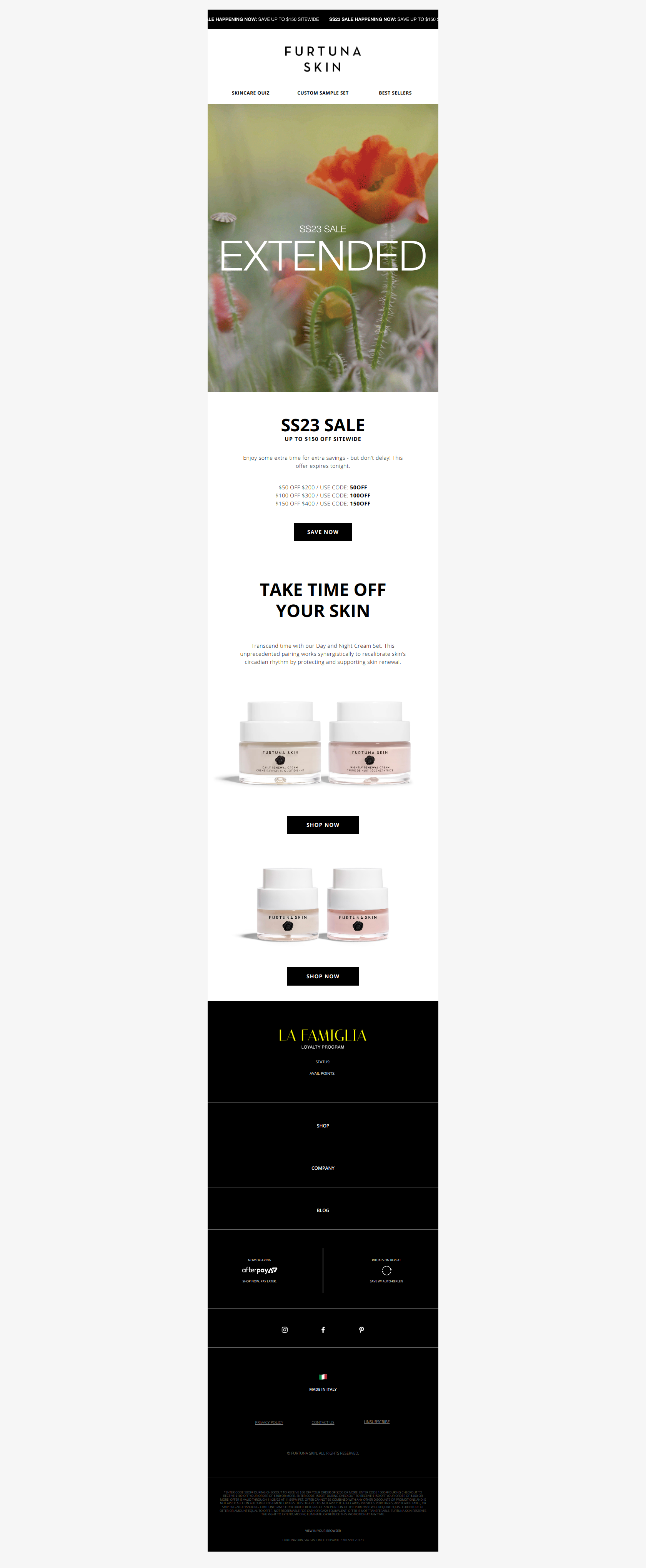 Newsletter Subject
✨ SS23 Sale Extended For One Day ✨
Furtuna Skin Newsletter Content
Furtuna Skin, a luxury skincare brand, has announced the launch of its newest product line.
The line boasts a range of organic and wild-harvested ingredients sourced from the Sicilian landscape.
The email highlights some of the brand's standout ingredients, such as the elusive "miracle workhorse," wild-foraged Ficurinia olive oil.
The combination of sustainably harvested natural ingredients and scientific innovation promises to provide visible results for the skin.
The launch is accompanied by an offer of a complimentary travel-sized product with a purchase of $150 or more.
Furtuna Skin's dedication to sustainability and organic practices serves as a unique selling point and aligns with consumers seeking environmentally conscious beauty solutions.