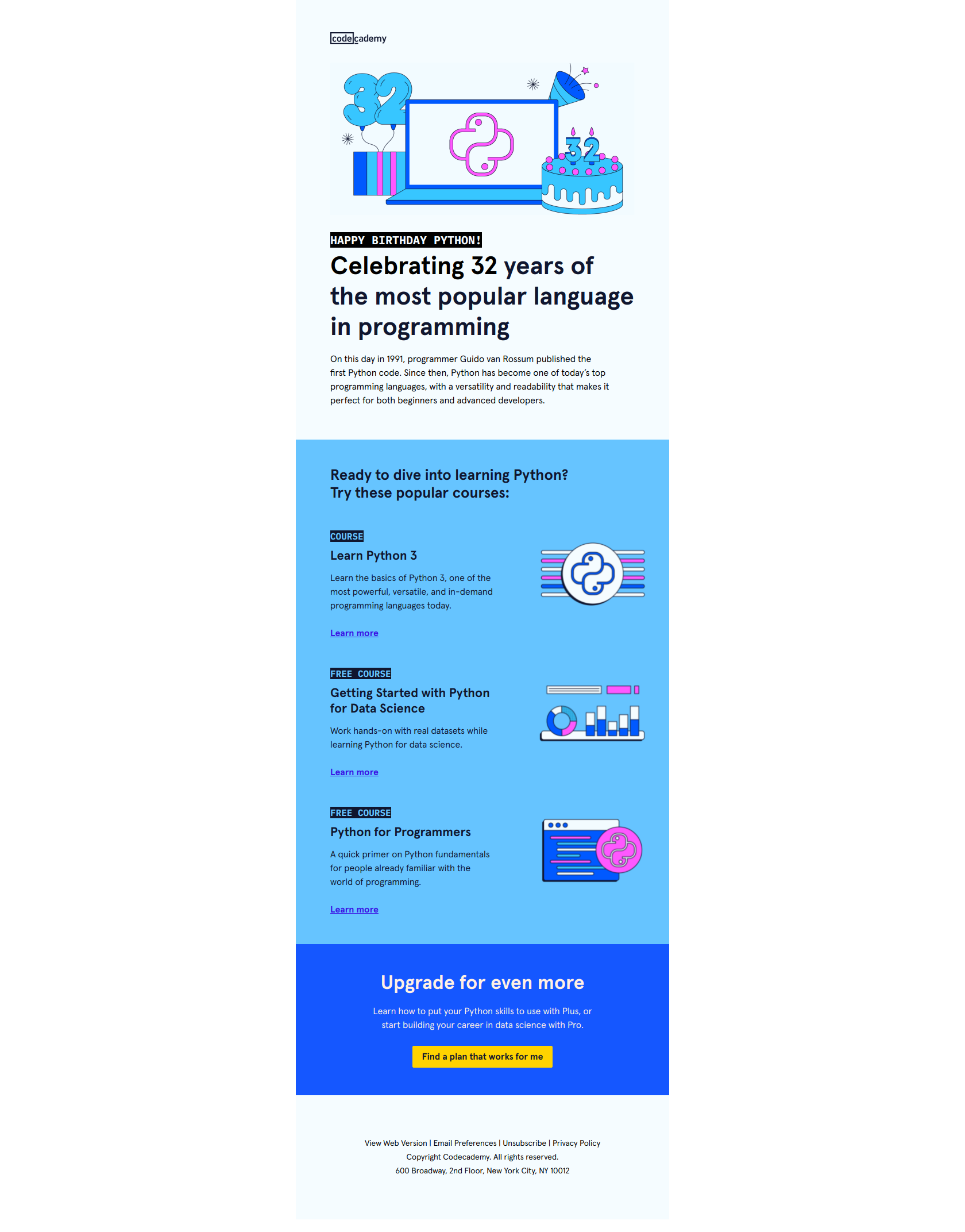 Newsletter Subject
Python turns 32 today! 🐍🎉
Codecademy Newsletter Content
HAPPY BIRTHDAY PYTHON!
Celebrating 32 years of the most popular language in programming
On this day in 1991, programmer Guido van Rossum published the first Python code. Since then, Python has become one of today's top programming languages, with a versatility and readability that makes it perfect for both beginners and advanced developers.
Ready to dive into learning Python? Try these popular courses:  
COURSE
Learn Python 3
Learn the basics of Python 3, one of the most powerful, versatile, and in-demand programming languages today.
Learn more  
FREE COURSE
Getting Started with Python for Data Science
Work hands-on with real datasets while learning Python for data science.
Learn more  
FREE COURSE
Python for Programmers
A quick primer on Python fundamentals for people already familiar with the world of programming.
Learn more  

Upgrade for even more Learn how to put your Python skills to use with Plus, or start building your career in data science with Pro.
[Find a plan that works for me]