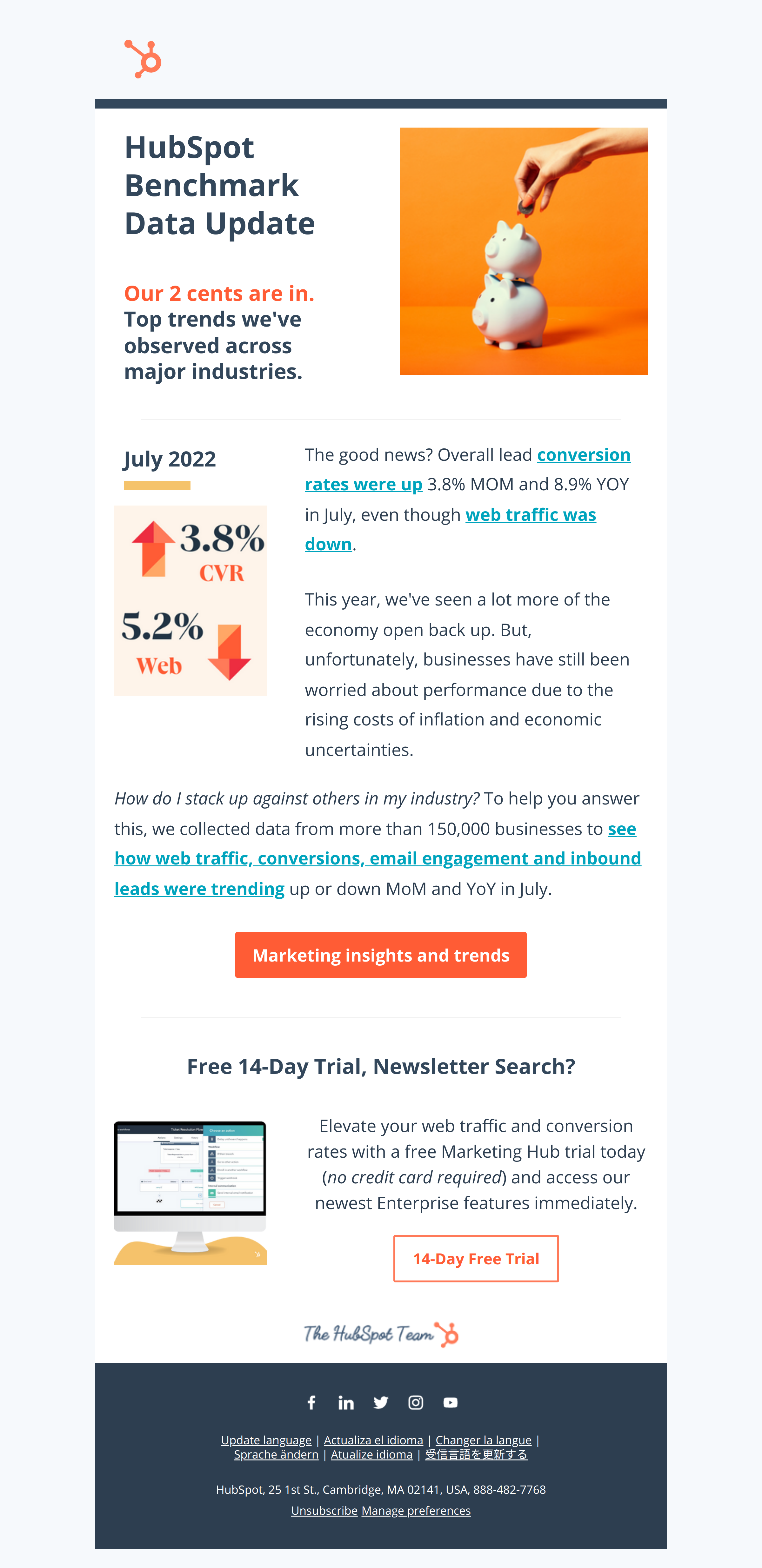 Newsletter Subject
Newsletter Search, your latest industry benchmark updates are here
The HubSpot Team Newsletter Content
Our 2 cents are in.
Top trends we've observed across major industries.
The good news? Overall lead conversion rates were up 3.8% MOM and 8.9% YOY in July, even though web traffic was down.
This year, we've seen a lot more of the economy open back up. But, unfortunately, businesses have still been worried about performance due to the rising costs of inflation and economic uncertainties.