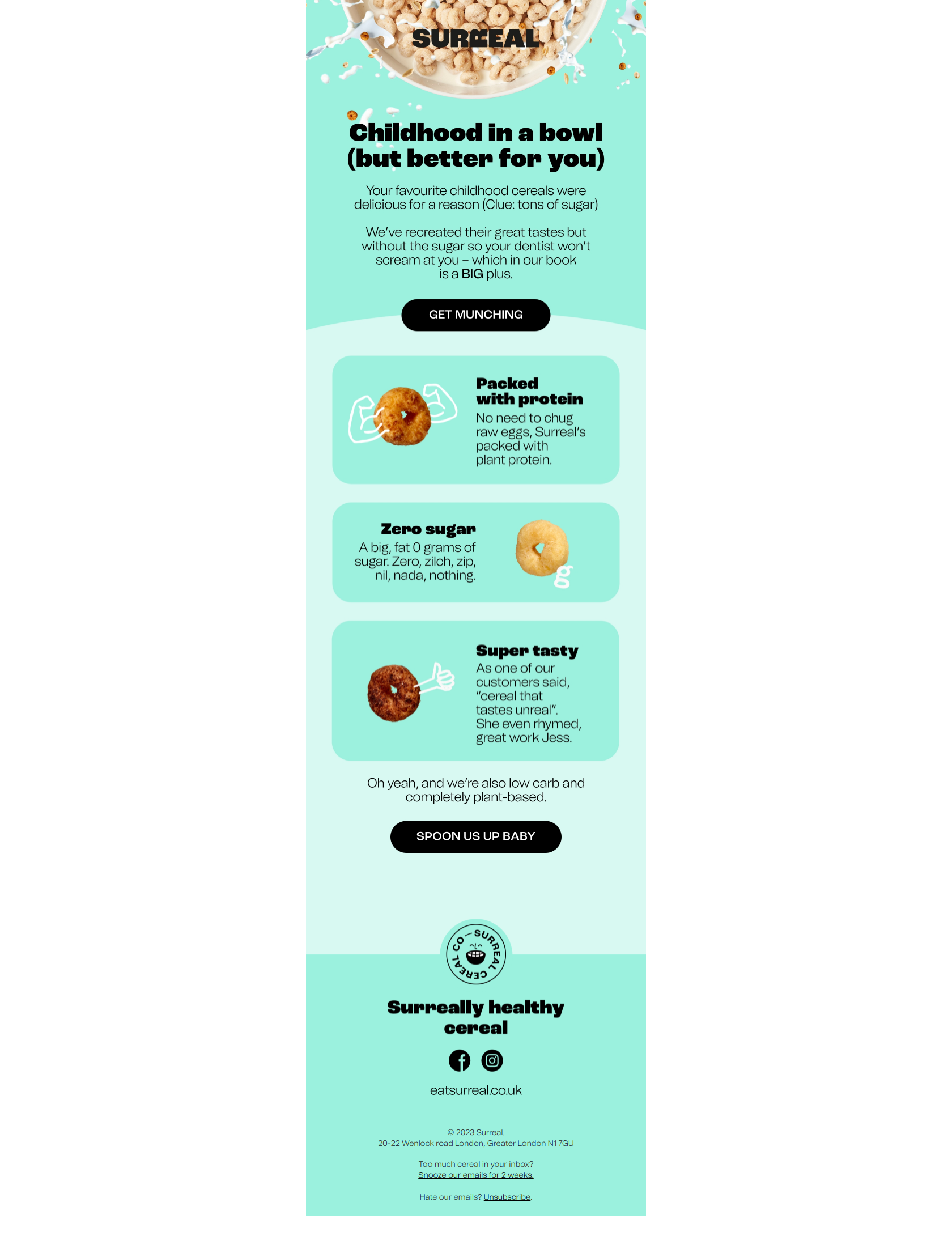 Newsletter Subject
Missing your childhood cereal?
Surreal Newsletter Content
Childhood in a bowl (but better for you)
Your favorite childhood cereals were delicious for a reason (Clue: tons of sugar)
We've recreated their great tastes but without the sugar so your dentist won't scream at you - which in our book is a BIG plus.
[GET MUNCHING]
Oh yeah, and we're also low carb and completely plant-based.
[SPOON US UP BABY]