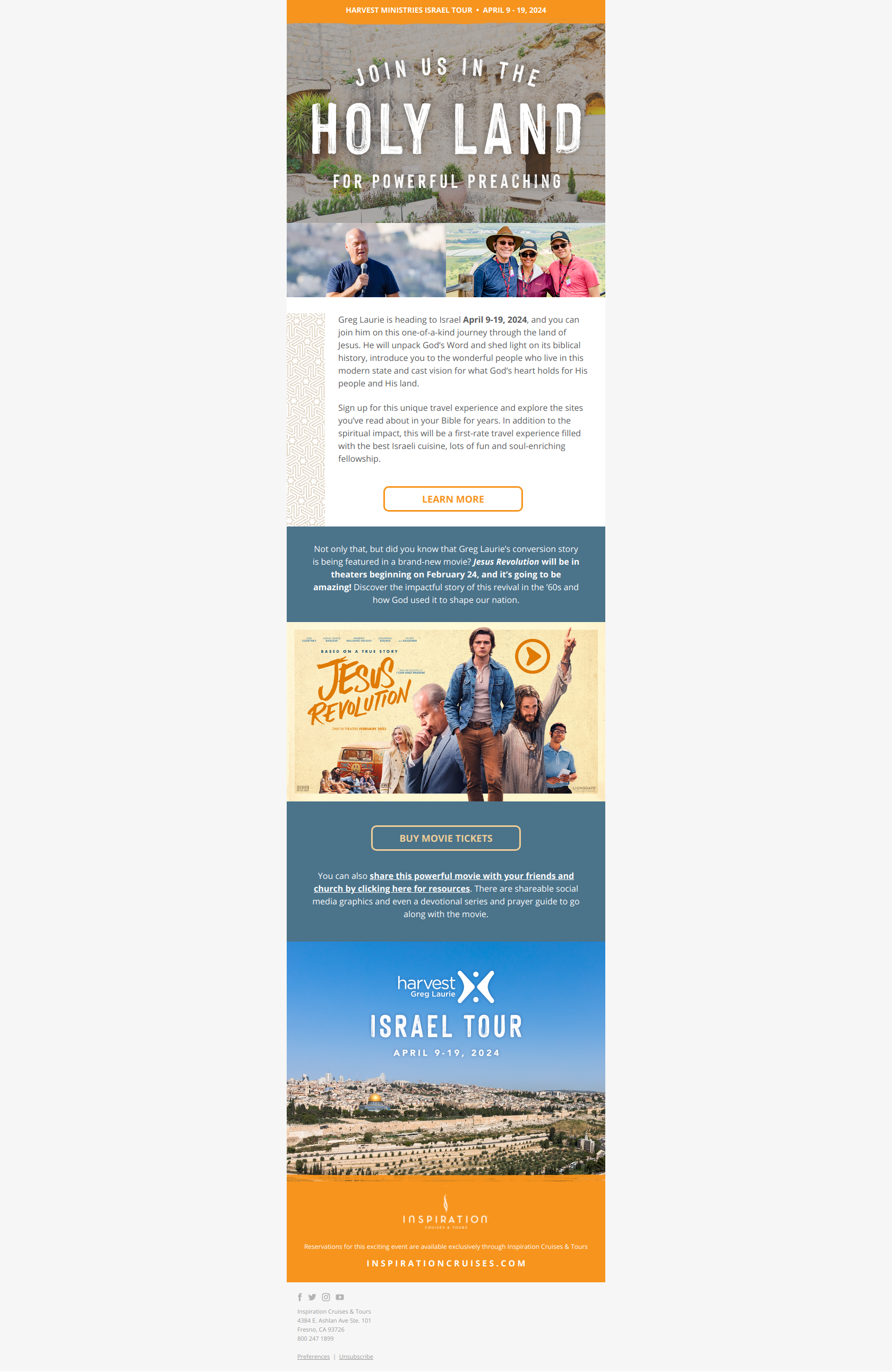 Newsletter Subject
Greg Laurie Jesus Movie AND Israel Tour
Inspiration Cruises & Tours Newsletter Content
Greg Laurie is heading to Israel April 9-19, 2024, and you can join him on this one-of-a-kind journey through the land of Jesus. He will unpack God's Word and shed light on its biblical history, introduce you to the wonderful people who live in this modern state and cast vision for what God's heart holds for His people and His land.
Sign up for this unique travel experience and explore the sites you've read about in your Bible for years. In addition to the spiritual impact, this will be a first-rate travel experience filled with the best Israeli cuisine, lots of fun and soul-enriching fellowship.
[LEARN MORE]
Not only that, but did you know that Greg Laurie's conversion story is being featured in a brand-new movie? Jesus Revolution will be in theaters beginning on February 24, and it's going to be amazing! Discover the impactful story of this revival in the '60s and how God used it to shape our nation.
[BUY MOVIE TICKETS]
You can also share this powerful movie with your friends and church by clicking here for resources. There are shareable social media graphics and even a devotional series and prayer guide to go along with the movie.