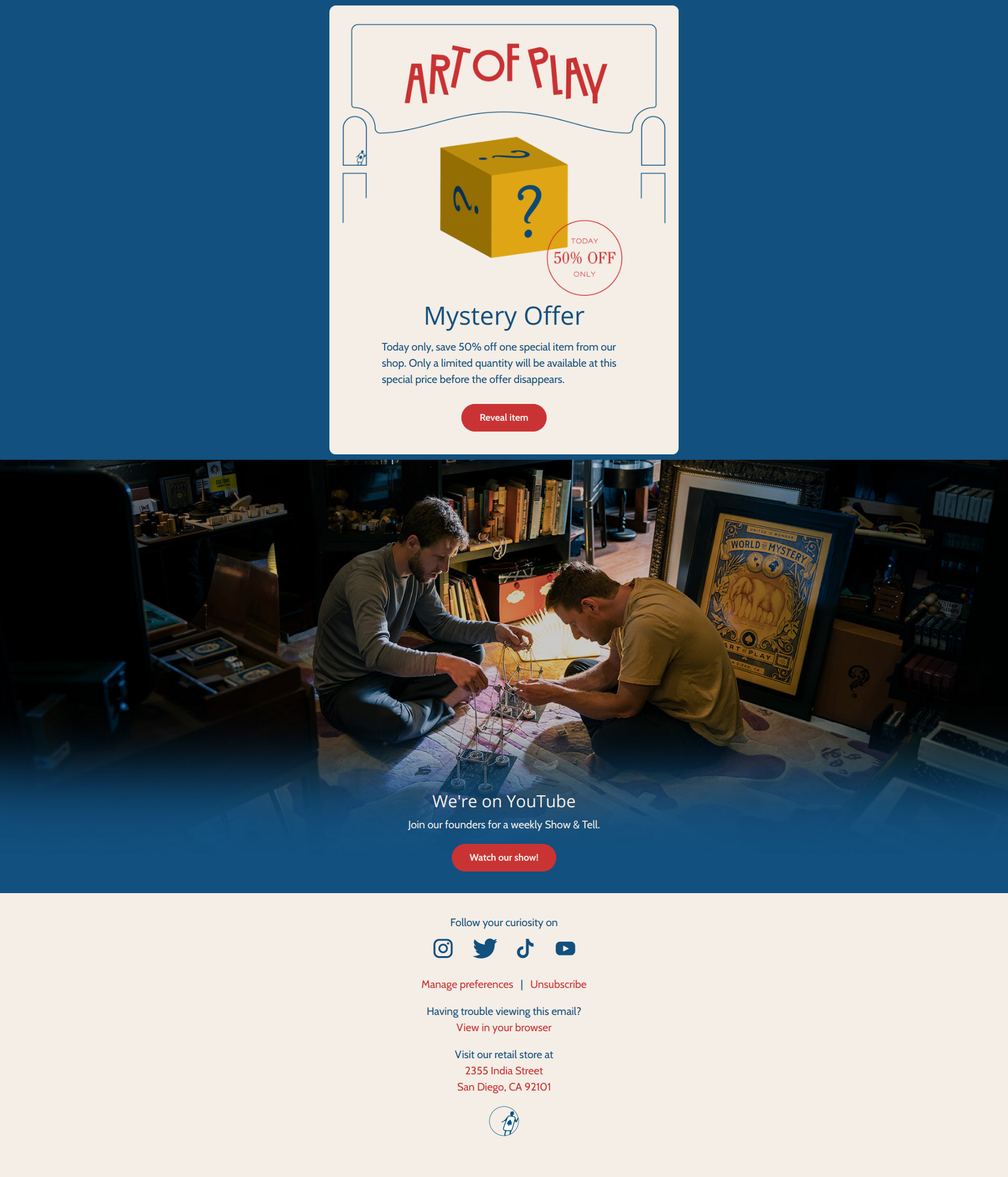 Newsletter Subject
Get 50% off a mystery item. Today only! ⏰
Art of Play Newsletter Content
⏰ Get ready to embrace the element of surprise with this limited-time offer from Art of Play.
⏰ Today only, you can enjoy a thrilling 50% off on a mystery item that will elevate your sense of wonder. Indulge in the excitement of unwrapping a surprise and discovering something extraordinary.
⏰ This exclusive deal is not to be missed, as it is available exclusively for you for a limited period. So mark your calendars and set your alarms because time is ticking.
⏰ Explore the enigmatic world of Art of Play and unveil the mystery that awaits. Don't miss your chance to claim this special offer - it's only happening today!